As an umbrella organization representing all artistic disciplines, we believe the arts belong to everyone, of all ages and stages, race, sexual orientation and gender, and our goal is to ensure diverse perspectives are represented and experienced through art.
While we use the acronym LGBTQ2s+ (Lesbian, Gay, Bisexual, Transgender, Queer, Two Spirit, Plus) to refer to our community, we recognize there are many more gender and sexual identifies that are outside of the heterosexual, cisgender norm.
---
Upcoming events:
June 23 @ 10:00 – 11:30 or June 24 at 6:00 pm – 7:30 PM:  The Bay of Quinte Regional Marketing Board, in partnership with SAGA-LGBTQ and Bay of Quinte Pride, invites you to attend this webinar about creating LGBTQ2S Cultural Awareness. Register here.
The presentation will cover:
LGBTQ2S History
Gender vs Sexuality
Terminology
Understanding Gender Binary
Examining our Conscious and Internalized biases about the LGBTQ2S culture
Best practices to support LGBTQ2S people
Question that are OK to ask and questions that are NOT OK to ask
Why the LGBTQ2S culture is important
Question and answer period
Any individual or business who participates in the session can request a flag or sticker for their store/home. Bay of Quinte RMB will purchase the flags/stickers from TRANSforum Quinte as a fundraiser for this community organization.
This session will be led by Stacey Love-Jolicoeur, an educator and support worker for the LGBTQ2S community. Locally, she has been a facilitator of the TRANSforum group in Belleville for eight years and actively involved with Bay of Quinte Pride for the last seven. She is currently Chief Operating Director for SAGA/LGBTQ Education and Support Services of Canada Inc.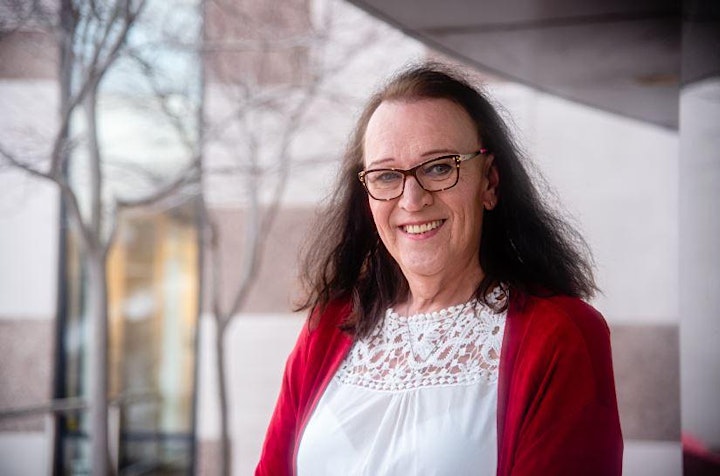 ---
Community Resources:
Bay of Quinte Pride: Bay of Quinte pride represents the LGBTQ2S++ community in the beautiful Bay of Quinte Region. Our area covers Belleville, Prince Edward County, and Quinte West, and surrounding areas. We believe that together we are stronger, and are dedicated to promoting inclusivity in this great community. We offer a wide variety of events, facilitate community groups, and work closely with all levels of government to keep this region a safe and inclusive place to Live, work, and play!
TRANSforum Quinte: We offer safe, confidential, free support and a recreational group for transgender individuals, questioning or in transition. We are open to allies and trans-identified, gender non-conforming and people questioning their gender identity at whatever age or stage. We have regular weekly meetings for support and discussion and you are very welcome to attend. Serving the Quinte, Prince Edward County, Trenton and Belleville area.
SAYOutLoud: Say OutLoud (Support Alternative Youth) is an alternative youth group that offers a warm, inviting and safe place in the community for gay, lesbian, bisexual, transgender, inter-sex, two spirited, queer, questioning youth and their allies. It's a great place for support and to build new friendships and more. Members range in age from 14 to members in their mid twenties. Most are students in or around the Quinte area.
---
Educational Resources:
Glossary of Terms (Source: The CGLCC (Canadian Gay and Lesbian Chamber of Commerce)):"The following definitions have been assembled with reference to multiple glossaries including those from: Egale Canada (our main source), The Safe Zone Project, USA Today, Human Rights Campaign and Everyday Feminism. As our culture evolves, so too will our language. Please use this as a guide for understanding the complexities of the LGBT+ community of the moment. (June 2021)
Personal Pronouns (Source: The CGLCC (Canadian Gay and Lesbian Chamber of Commerce)): "Please note that these are not the only pronouns. There are an infinite number of pronouns as new ones emerge in our language. Always ask someone for their pronouns."