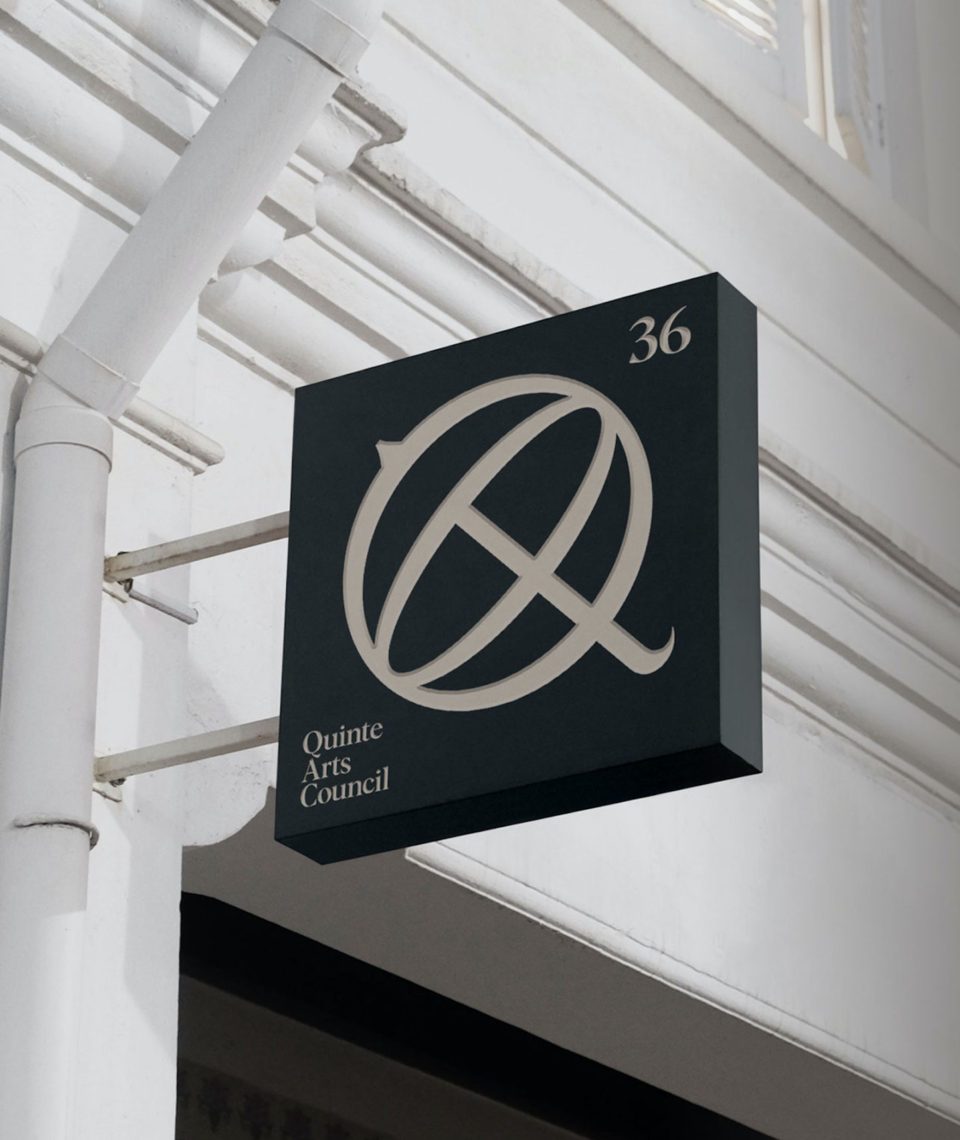 Who we are
Since 1967, the Quinte Arts Council has been the community leader in advancing, cultivating, promoting and advocating for a vibrant and diverse arts community of the Quinte region, while supporting the new generation of artists, offering quality experiences and arts education. The Quinte Arts Council is a registered charitable umbrella organization (#107869448RR0001).
As an umbrella organization representing all artistic disciplines, we believe the arts belong to everyone, of all ages and stages, race, sexual orientation and gender, and our goal is to ensure diverse perspectives are represented and experienced through art.
Arts and culture play an important role in defining who we are as a community and contributes to a healthy local economy and lifestyle for those who live and work in the area. Our programs continue to adapt, change and evolve in response to the needs of our members and our community.
Quinte Arts Council is located on the territory of the Huron-Wendat, the Anishnaabeg, and the Haudenosaunee people, connected to and neighbours with the Kanien'keha:ka community of Tyendinaga. 
The QAC is committed to reconciliation. Reconciliation is an ongoing process rooted in action, for us as individuals, as colleagues and peers, and as a leader in the community. It's setting aside time on an ongoing basis, to listen, learn, reflect, support, and use our position and privilege to act.
---
Meet Our Team
Let's get acquainted.
Janet Jarrell
Janet Jarrell (she/her) is an arts administrator and educator. She has been the Executive Director of the QAC since 2018. She has a background in business that includes strategic planning, finance for not-for-profits and marketing. She is a published author in books, magazines and poetry and has extensive experience as an editor-in-chief. This valuable experience is necessary for the success in the Umbrella publication, one of the most important programs of the QAC.
Janet spent over fifteen years profiling local artists for print, writing historical pieces and building and maintaining lasting relationships with the artistic, cultural and heritage community. This network of relationships benefits the QAC with partnerships, sponsorships and community building.
Janet is the Co-Chair for the Alliance of Arts Councils of Ontario creating a platform of resource sharing, partnerships and working relationships with Arts Service Organizations across the province.
She is a community partner with the City of Belleville Economic and Destination Development Committee, is engaged in her community as a part-time Professor at Loyalist College, and Chair for five years of Options for Social Growth. She is dedicated to the strategic vision of the Quinte Arts Council and keeping arts on the table.
Contact Janet: janet@quinteartscouncil.org
Close Modal
Kodie Trahan-Guay
Kodie Trahan-Guay (she/her) is passionate about the arts. She is a recent graduate from York University with a degree in Communication Studies. She has also completed studies in Broadcast Journalism and Public Relations, from Loyalist College. She grew up in the Quinte Region attending plays and music festivals before becoming an active member of the art scene herself. She has been in numerous plays at the Belleville Theatre Guild. Her role in the Guild's production of "Marion Bridge" earned her a nomination for Best Actress by the Eastern Ontario Drama League.
Kodie has always loved the art of filmmaking and creating and spent a lot of time when she was in school teaming up with friends to make a stop motion version of Moulin Rouge using dolls and puppets that has sadly been lost to time. Now Kodie spends her free time writing, doing voice over work, acting and making content for social media.
Kodie's work experience includes Communications and Marketing Coordinator, helping to promote the art scene in Prince Edward County, where she lives. Kodie has also worked as a reporter for a newspaper and magazine. She has helped to run many workshops and fundraisers. Kodie is excited to be a part of the QAC team to help promote the vibrant art scene across the entire Quinte Region.
Contact Kodie at: kodie@quinteartscouncil.org
Close Modal
Kim Lidstone
Kim Lidstone has been a member of the Quinte Arts Council since 2010!
Close Modal
Andrew Gray
Drew (he/him) is a graphic designer and documentary filmmaker with a degree in Film Studies and a diploma in Digital Production. He is also the Box Office Manager of the Empire Theatre and the Technical Producer of the true crime podcast, Citizen Detective.
Close Modal
Matilda Aide
Matilda Aide (she/her) grew up in the beautiful oak hills just outside of Stirling. From a very young age her mother instilled a love for all facets of arts. Always encouraging her to be creative, whether that be painting, photography, illustration, or knitting a cozy blanket. Matilda left the beautiful roaming hills of Quinte West and stepped into the concrete jungle of Toronto to attend Ontario College of Art and Design University. There she received a Bachelor of Design, majoring in Advertising and discovered a wonderful blend of creativity, innovation and communication. Since leaving OCADu Matilda has worked locally as a Marketing and HR Coordinator and most recently as a Marketing Strategist. 
In February of 2020 Matilda embarked on a solo journey to live abroad in Edinburgh Scotland, of course to her dismay she could not have predicted how much Covid would impact that adventure. Nonetheless she was able to stay for 8 months and in that time soaked up the culture, environment and used the time of solitude to work on her own artistic endeavours. After returning home she was filled with a passion for her own local community and the desire to help show the world how special it is. 
Now in her role here at the Quinte Arts Council as Program Director, Matilda is excited to bring her creativity, marketing knowledge and passion for the community together and continue to celebrate the arts and culture of the Quinte Region. 
Contact: matilda@quinteartscouncil.org
Close Modal
---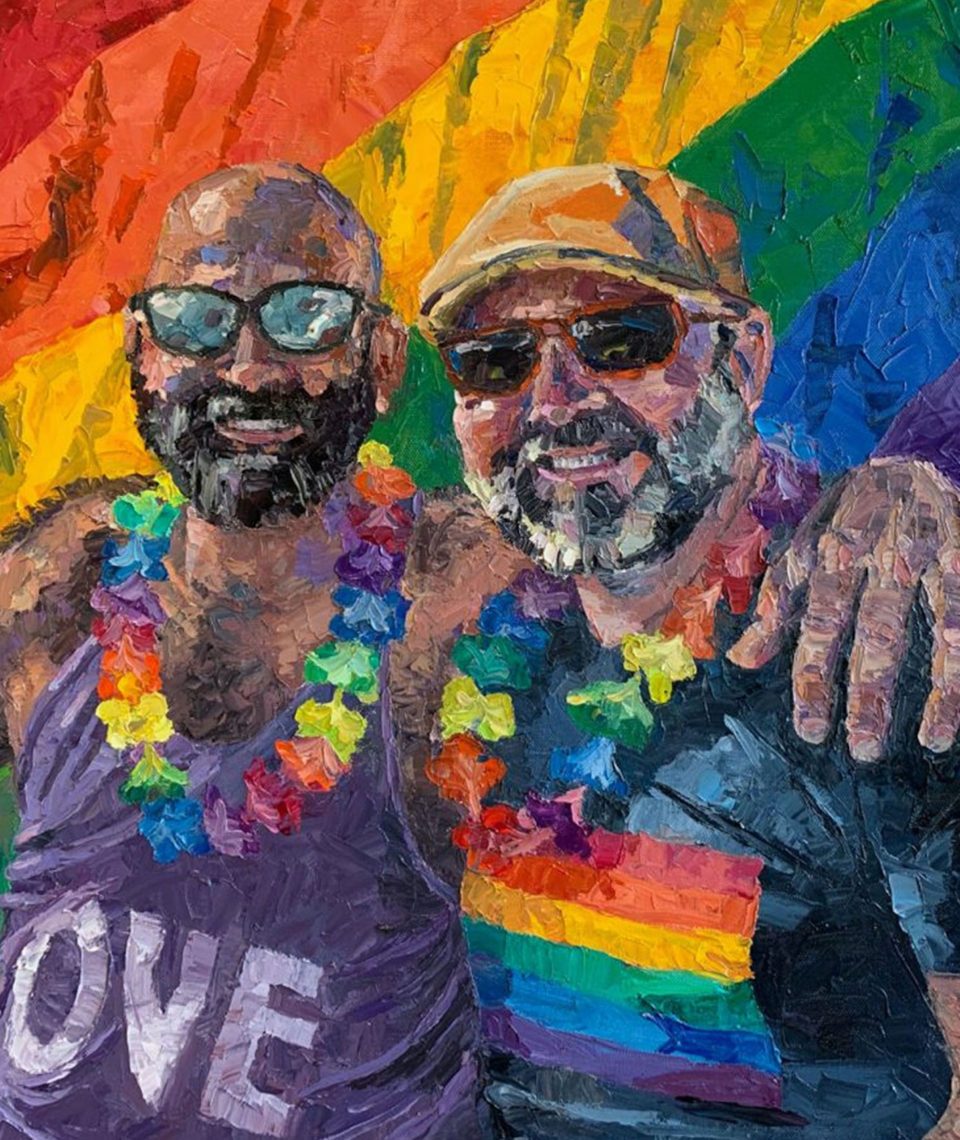 Diversity & Inclusion
An inclusive and equitable culture of diversity is at the core of our mandate at the QAC. Our authentic commitment to these values is unwavering – they are central to our mission and to our impact across all disciplines of the arts. We know that having varied perspectives helps cultivate creative ideas, and inclusion is how we unleash the power of diversity and creativity.
Art: Pride by Daniel Fobert
We promote an inclusive cultural climate that reflects, respects and celebrates diversity. We create awareness and a shared sense of responsibility among the arts community to promote a learning and working culture that values equity, diversity and inclusion.
While we use the acronym LGBTQ2s+ (Lesbian, Gay, Bisexual, Transgender, Queer, Two Spirit, Plus) to refer to our community, we recognize there are many more gender and sexual identifiers that are outside of the heterosexual, cisgender norm.
---
---