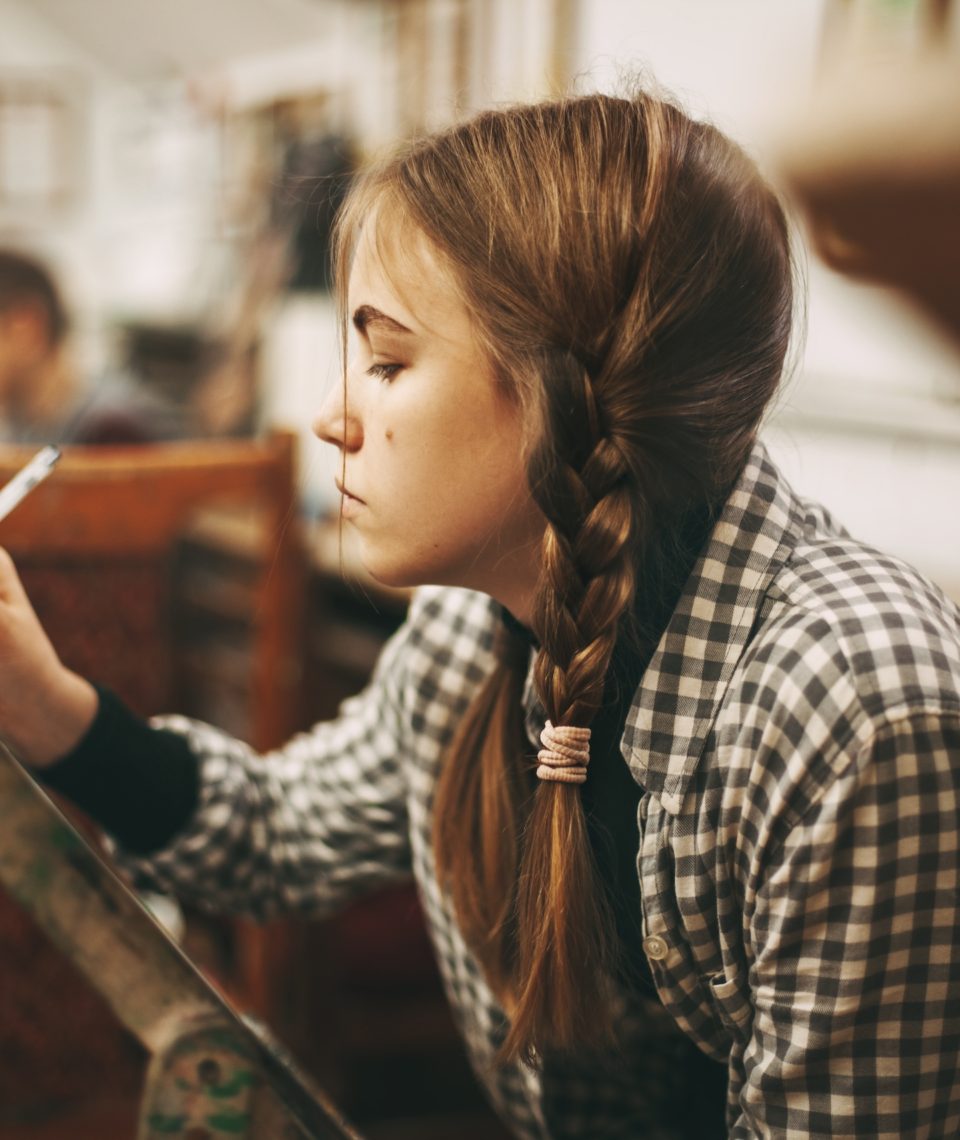 Arts Education
Supporting the new generation of artists.
The purpose of Quinte Arts Council's arts education, awards and bursaries program is to:
provide quality visual and performing arts training in the classroom at local schools in the Quinte Area to students grades K to 12
educate students about cultural diversity and inclusion in the arts
encourage post-secondary education in an arts field
recognize those in our community who have made a significant contribution to arts and culture
All applications for these projects are reviewed and funds or awards approved by Quinte Arts Council's Arts Education, Awards and Bursaries Committee. Important: Due to the number of applications received and the limited funds available, grants awarded may be smaller than the amount requested.
---
---
"It was a positive experience that students and (artist) Perry Poupore benefited from and we are hoping to repeat the process in the future thanks in part to your support. It was thanks to Quinte Arts Council that this enhanced training was able to take place."
"For anyone considering a degree in the arts, I can't encourage you enough. The skills you'll learn, and the experiences you will encounter as an art student in post-secondary will be the ones that will resonate with you and benefit you, for the rest of your life."
"I am incredibly lucky to have the support of my family, my peers and the community that raised me. Thank you, Quinte Arts Council, for supporting me and the future artists of our community."
"Not only have my skills grown, but I have gained a lot of self-confidence over the past year. I am so thankful for my experience at St. Lawrence College and I can't wait to return in the fall."
I had a wonderful full time during my first year of college meeting new people and finally getting the true adult experience. My program helped me create my portfolio for my application to the animation program which I am happy to say I was accepted too.
"It overall has been an enriching year full of new experiences. I am looking forward to the next school year on campus and I'm so grateful to the QAC for having lessened the financial burden so that I can continue schooling."
"I am anticipating more growth, development of my practice, and the lasting influence it will have which I will carry into my career. I truly want to thank the Quinte Arts Council for the support and confidence they've given me to pursue my practice."
"Thank you Quinte Arts Council for funding this. It was just what we needed. Andy kept the students completely engaged throughout his time with them. He provided experiential learning through storytelling, singing, dancing and audience participation. This is what inclusion looks like."
---