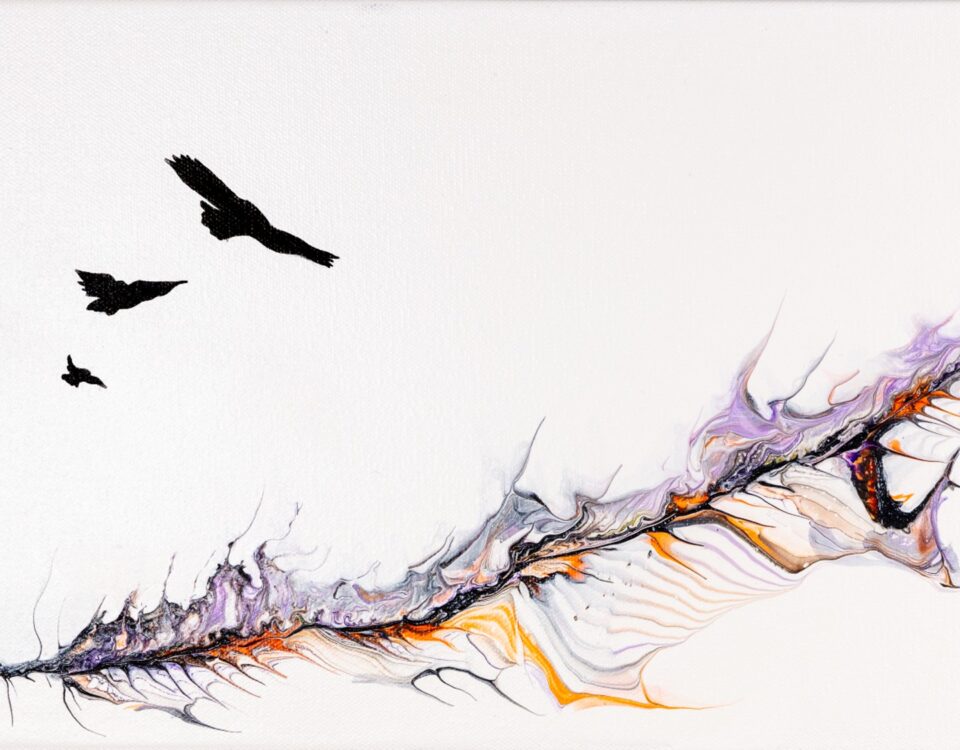 Artistic Inspirations
Debra Vincent (Bear Clan) is a proud member of the Mohawks of the Bay of Quinte. She resides in her ancestral community of Tyendinaga Mohawk Territory.
As a Haudenosaunee artist, Debra is always looking for the next opportunity to translate her everyday experiences into artistic expressions. ​
With an ever-evolving aesthetic, Debra is inspired by clean lines, bold colours, and the opportunity to share her culture with others. Threads of Haudenosaunee knowledge, Mohawk clan systems, and teachings of the Great Law of Peace are ever present in her work. With this, each piece is personal. 
"My pieces are for me. I love to hang them on my walls first before seeing them go. When people send me pictures of the work hung on their walls, it comes full circle – I love seeing how my art brightens their lives."
Debra's artwork has been commissioned by both Queens University and the Mohawks of the Bay of Quinte First Nation.
The Primate of the Anglican Church of Canada has been presented with Debra's art.​ Debra's work has been shown in Tyendinaga, Belleville, Stirling, Brighton, Brantford, Amherst Island, Kingston, Ottawa, Toronto and Gatineau, Quebec.
Supported by the Bay of Quinte Regional Marketing Board
---
---
---