Elizabeth Dinkel
Fine Art
Belleville, Ont.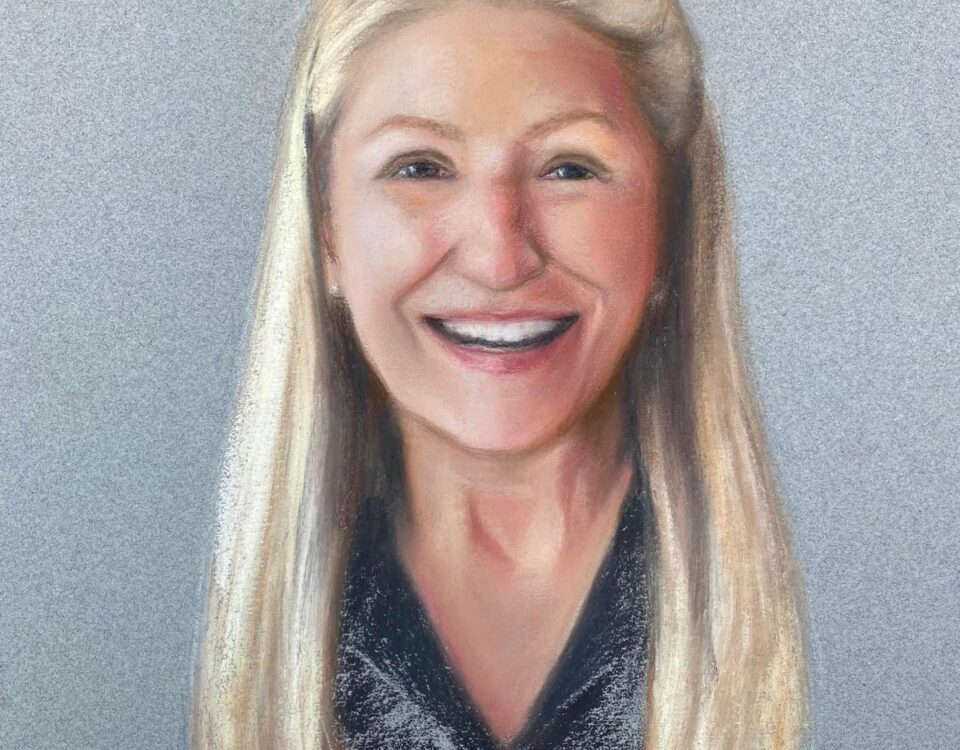 The Faces of Elizabeth Dinkel
By Peter Paylor
Several years ago, I had the good fortune to pose for some artists who sketched, drew, and painted live models in a studio space above a storefront in Belleville on Front Street. The space is owned by Paul Dinkel. The studio was run at that time by his wife Elizabeth, who had taken over from the late Jo Grieve who had taken it over from Loyalist College. If you are lucky enough to have seen the space, you'll know that the walls are filled with hundreds of Elizabeth's pastel portraits. Local artists, dignitaries and celebrities, and ordinary people from all walks of life line those walls. Decades of history. The story of us. It's one of our region's hidden treasures.
I asked Dinkel about the portraits. "Oh, the faces," she says. "I still remember being in grade one, doing princesses with tiaras and trying to make their faces. I was just fascinated with faces and all over my books – you know the way kids doodle all over their books. I love doing eyes with long eyelashes and then eventually the whole face started to come in."
She tells me she was fortunate to have had good teachers right from public school. She always sketched and drew and doodled, as she calls it, but never took her art all that seriously. Paul once gave her a box of 100 fine pastel pencils. It sat around for over a year. And then came a Christmas card from her friend Dayna Law that Dayna had created from her own artwork. Dinkel knew immediately that she wanted to create one herself. She took out the pastels and created a picture of her house and her two Burmese Mountain Dogs. "It came out so well," she says. "It was like a spark that started the flame. I couldn't stop. I wanted to just keep doing another one and another one and another one. You just need that spark." She's created her own Christmas card every year for at least 23 years now. And she keeps going back to those faces.
"It was just fun watching them come alive. Many nights I would sit there in the evening with all kinds of floodlights around me and Paul would get up and he'd tell me to go to bed and I'd say it's like reading a good book, you don't want to put it down because you want to see how it turns out at the end," she says. "And that's how the face was, and you were never quite finished, you're always adjusting and fixing because every time you got away from it for a couple of days and you saw it with fresh eyes, you could see that it needed to be adjusted to make it even better and then when you think you were satisfied you look at it a year later and you say: 'Oh God! I did that?'"
She adds: "It is meditative to sit there and paint. I don't get bored doing it. You have to like your own company because it's a very quiet, solitary thing to do. I can get lost in it."
People often tell her that they can't draw at all. "If they say they wish they could draw I tell them that that's the first step," she says. "You have to want to. If you don't want to, you're never going to be able to draw, because it's not something you're going to enjoy. But if you want to, all you need then is to have somebody to guide you."
Dinkel is a member of Gallery 121 at 48 Bridge Street East in Belleville's downtown art district where her work can often be seen. "It feels like you've accomplished something," she says, "just by having it on the wall where someone can see it."
The studio above the storefront on Front Street is still there, but it hasn't been active for the past couple of years now.  She says that Paul keeps telling her that she'll have to move out one day, but, she says, he's been telling her that all along.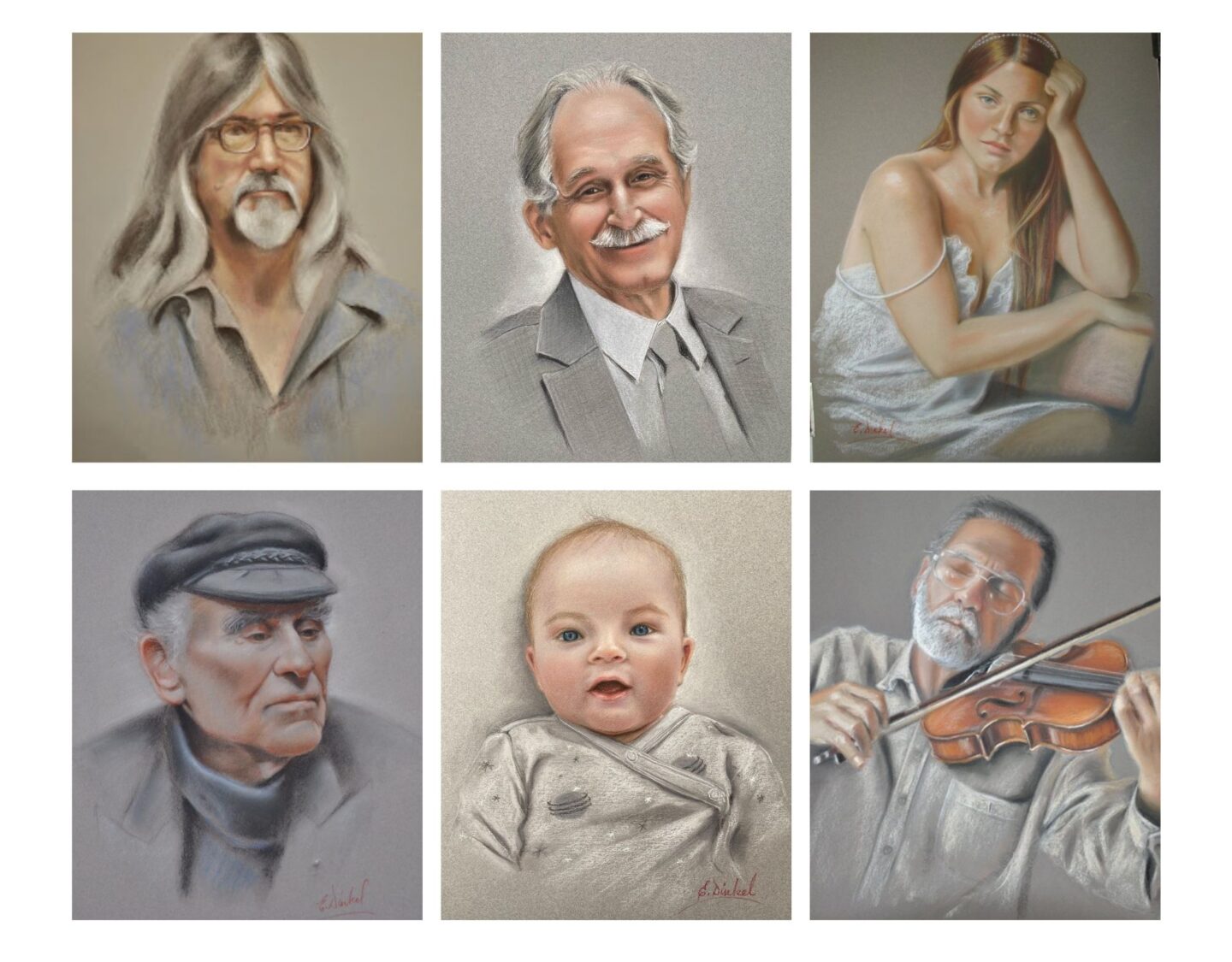 ---
---