Cultivating Creativity
Embracing Equity at the QAC with RISE: Because We Are Equal
Cultivating Creativity
Kodie Trahan-Guay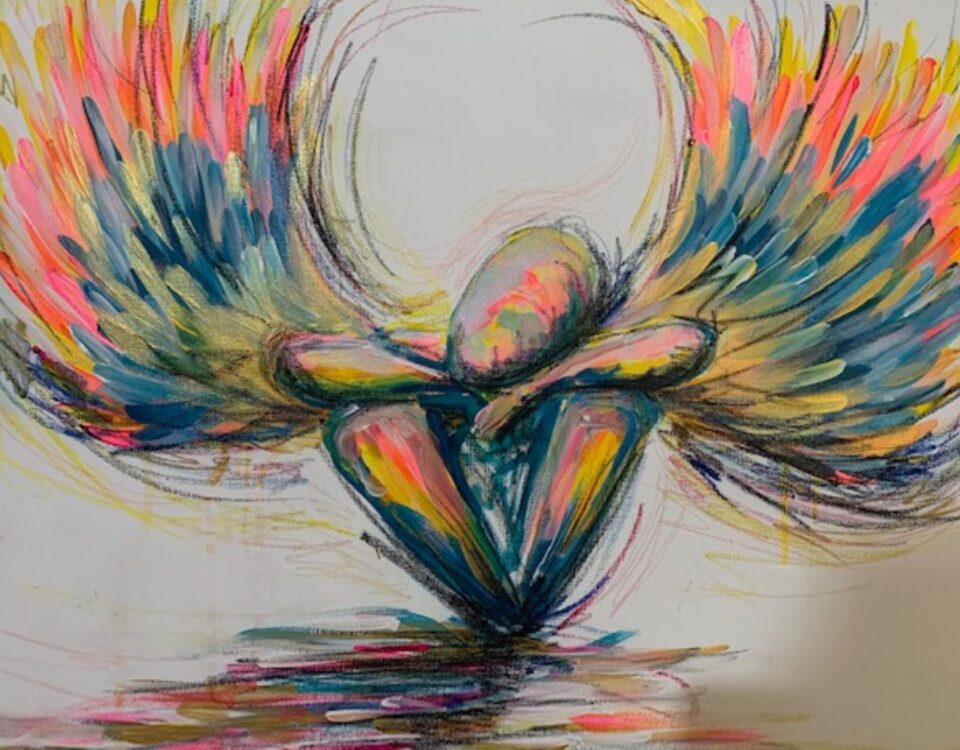 International Women's Day is March 8th, a global day celebrating the social, economic and cultural achievements of women worldwide. The Quinte Arts Council (QAC) is devoting the month of March to our RISE: Because We Are Equal show celebrating the artistic achievements of women in our community. The theme for this year is #EmbraceEquity and each artist interpreted this in their own way.
This inclusive show features the works of over 20 artists, who range from an emerging artist from a local high school, mid-career artists to established artists. This show is the largest collective show at the QAC gallery since the pandemic. It is a show of togetherness, moving forward and embracing equity.
"The mandate of the QAC includes advocating for an inclusive and diverse arts community in the Quinte region. Since 2020, the QAC has been hosting RISE, celebrating, elevating and amplifying the voices and aesthetics of women artists. Every year, this show grows – this year over twenty artists are participating, with many mediums represented including sculpture, acrylics and film." says Janet Jarrell, QAC Executive Director. "Equity means creating an inclusive world. It's what we believe in, unconditionally. Our artists work collectively to impact this positive change." 
Artist Lorraine Huebner's piece is a three-dimensional sculpture of a torch. To her the piece symbolizes hope, life and rebirth. 
"This piece represents the struggle of women for equality in the world throughout history and today," says Huebner about her work. "The torch is symbolic of what has been accomplished – a celebration. The flames are symbolic of the ongoing struggle and fire that still exists today. The feathers incorporate the concept of Phoenix Rising and symbolizes rebirth and flight; rising from the ashes of the flames and fire. The feminine shape represents women rising from the ashes. The title Chandelle is named for hope, light and rebirth."
Hope is a common theme of the artists who submitted to RISE. Artist Linda Mazur-Jack reflects on how we can all be part of the solution;
"I am Ukrainian, and our word for "land" is "zemlya." It is a sacred word to me. It is said that we come from the earth and that we, eventually, return to the earth. We speak of "Mother Earth", who gives birth to and sustains us all," says Mazur-Jack about the inspiration behind her piece. "My sculpture, "Emergence" expresses the fecundity, the creative potential, the hope, we must have to rise above that which could destroy us."
Artist Angela Wiggins has two pieces in the show. A self-taught emerging artist, her talent is undeniable. Having spent her life travelling across Canada, she has learned to appreciate all the cultures present in the land. 
"I am a self-taught Anishinaabe artist who creates in many mediums. My family has lived across Canada, and my exposure to the different cultures across the country have influenced me. This life has given me a sense of wonder and the need to relay that through visual art," says Wiggins about what inspired her to begin her artistic journey. One of her pieces in the show is called Peace in Contentment. "Sometimes a woman needs a moment to recharge and find her own sense of worth. This piece shows the beauty of that moment."
Artist Briana Godden believes that representation through art will move us towards equity.
"It's important to recognize that women are more than just objects to be looked at and deserve to be seen and respected as full human beings with unique personalities, backgrounds, and experiences," says Godden. "By focusing on the complexity and individuality of women, rather than reducing them to a single stereotype, we can work towards a more equitable and inclusive society."
RISE: Because We Are Equal is on display at the QAC Gallery, 36 Bridge St East, until March 31st. The opening reception with light refreshments and an opportunity to listen to the stories of many of the participating artists will take place March 2nd from 4PM-6PM. 
---
---
---