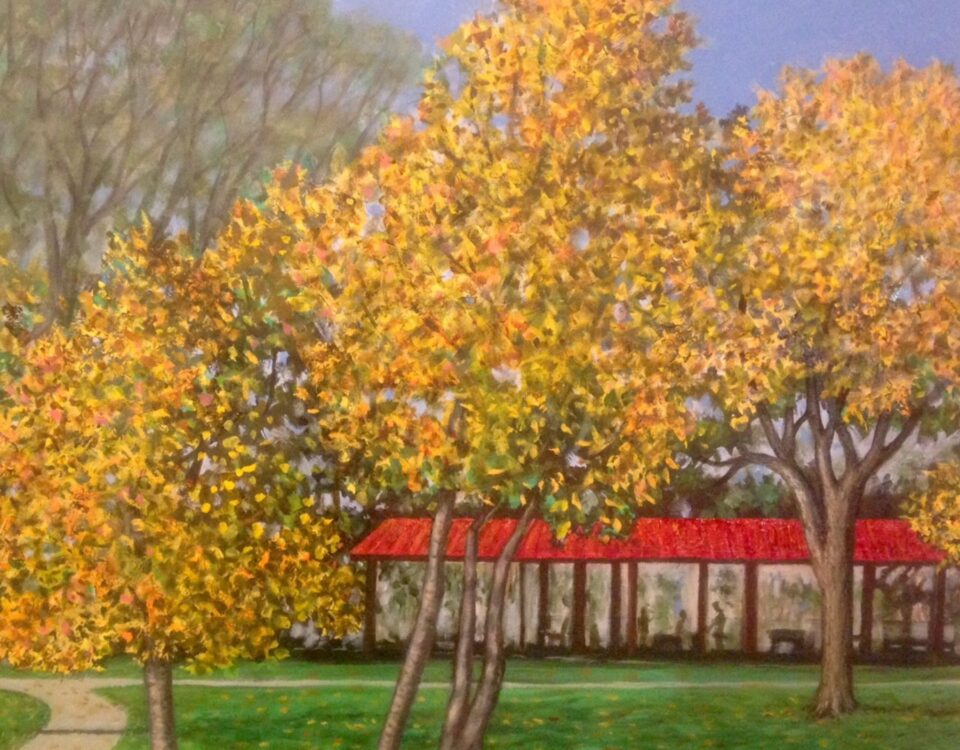 Described as one of the most picturesque areas of the province, the Quinte region is full of beautiful vistas. An upcoming exhibit, Scenes of Quinte, captures those views on canvas, watercolour or photography. Scenes of Quinte opens November 2nd from 4-6 p.m. at the Quinte Arts Council (QAC) Gallery and Cultural Hub in Downtown Belleville with a chance to meet the artists.
Fifteen local artists have captured the spirit of the area through their images from the Quinte region and beyond. These places surely hold a special place in the hearts of residents with a lifetime of memories made in the community.
"The Quinte Arts Council serves as far north as Bancroft, south to Prince Edward County, east to Napanee and west to Brighton. Our area is full of some of the most beautiful places in Canada; rich agricultural lands, deep dark lakes for fishing, historic mills, a great mix of rural and urban settings, providing a source of artistic inspiration," says Janet Jarrell, QAC Executive Director. "Scenes of Quinte is a collaborative, multi-disciplined exhibit celebrating not only the area, but also the artists who live, work and preserve the history in their beautiful images."
Featured artist David Alexander created an image of the pavilion at West Zwick's Park, which perfectly represents the mood and theme of this show. Alexander believes in capturing the energy of a place in his work.
"Many well-visited sites have over many years, decades, and even centuries accumulated certain spiritual or emotional energies which some people experience variously as sacred, eerie or nostalgic, to name three," says Alexander. "As an artist it is my intention to capture and evoke the space/time essence of such venues in the Quinte region."
Photographer Ruth McCurdy has three pieces in the show. She spends time travelling around the region capturing moments in time.
"My love of nature and natural environment has allowed me to capture the most amazing creatures from the tiniest hummingbird to the majestic moose and deer. I drive back roads and country paths seeking both inspiration and beauty that surrounds us," says McCurdy. "I capture our rural routes of our farms, nature, landscapes and everything along the way in our ever changing world. I invite you to step back, enjoy and soak up the beauty before you.
For artist Donna Bonin her hope is that by creating work about the region it will keep the place alive, if only in art.
"We have a special and unique history," says Bonin. "It is my hope that my paintings of Chisholm's Mill and The Corby Rose Garden will preserve their images and memory as they were on the day that I painted them. Too many landmarks change, disappear, or are forgotten over time."
Scenes of Quinte is on display at the QAC Gallery and Cultural Hub, 36 Bridge St East, until November 30th. Opening night with an opportunity to meet the artists will take place November 2nd from 4-6 p.m.
---
---
---