Cultivating Creativity
The First Annual Belleville Jazz Festival is here!
Cultivating Creativity
Kodie Trahan-Guay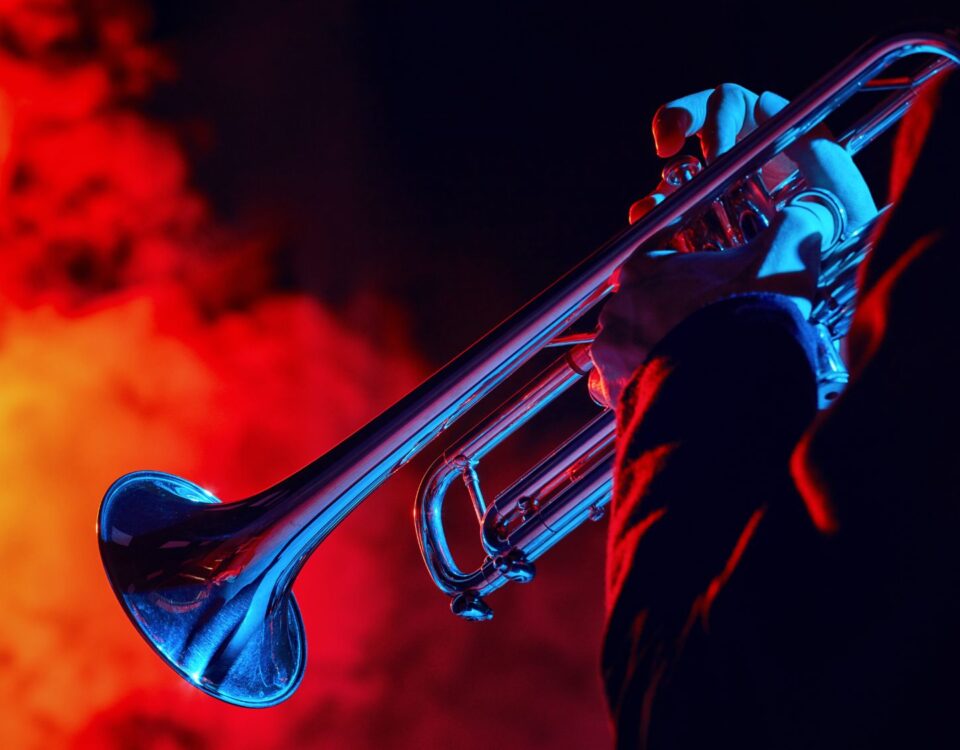 The first annual Belleville Jazz Festival kicks off Labour Day Weekend. Howard Rees, a Canadian jazz musician and educator, who now lives in the Bay of Quinte area, knows the city wants and needs a unifying festival to connect all the amazing local talent who make the jazz scene so vibrant in Quinte. 
Rees has played with world renowned jazz musicians, is the founder of Canada's oldest independent jazz school, is the co-founder of "Art of Jazz", and the founder of the "We Are One Jazz Project", a mentorship project that matches master musicians with children from lower income neighbourhoods.
"The future is in community building. Ways of connecting people. And, being a musician, I naturally use jazz to get the message across. Community building means being inclusive of everyone, no one gets left behind," says Rees about why this festival is important to the city. "This of course requires active participation from everyone, not just the artist, but the venue, media, artist advocates, the government and the private sector."
It was also important to Rees that the majority of the festival be free to attend. Making it accessible, there should be no financial barriers for people who want to enjoy live jazz. Only one event, the 5 time Juno winner Jane Bunnett & Friends at the Belleville Club is ticketed. 
An outdoor artisan market is also part of the festival happening in the downtown core. Front Street will be closed so festival goers won't have to worry about traffic as they hop from venue to venue and look at the goods local artists are selling. 
"The fact that the events are all centred around the downtown core, many outdoors, and all walkable, will make for a beautiful summer experience that I think everyone is craving at this moment in time," says Rees.
The Belleville Jazz festival is generously sponsored by the Bay of Quinte Regional Marketing Board, the Quinte Arts Council, the City of Belleville, Belleville Downtown District BIA, Lakeland Multi-Trade Inc., Bay Mazda, Karlo Estates, Lafferty's Crossings and Long and McQuade.
The full lineup for the 2022 Belleville Jazz Festival:
FRIDAY, SEPTEMBER 2nd
4:30PM – 6:00PM: Happy Hour with the Howard Rees Trio – FREE
6:00PM – 8:00PM: Hannah Burge Luviano & Michael Monis Duo – FREE
8:00PM– 10:00PM: An Evening with Jane Bunnett & Friends – $50
SATURDAY, SEPTEMBER 3rd
1:15PM – 4:15PM: Piano & Bass Series featuring bassist Duncan Hopkins – FREE
12:00PM – 1:00PM: Jazz For Kids! with Chris McKhool & Fiddlefire – FREE
1:00PM – 5:00PM: Jazz Street Party & Artisan Market – FREE
4:30PM – 6:00PM: Happy Hour with Justine Campbell & Liane Fainsinger Quartet – FREE
6:00PM – 8:00PM: Jazz Dinner with Lenni Stewart & Michael Monis Duo – FREE
6:30PM – 7:30PM: Salsa Dance Lesson – everyone welcome! – FREE
8:00PM – 10:00PM: Sol de Cuba, Cuban Jazz & Dance Extravaganza! – FREE
9:30PM – 11.30PM: Jam Session with the Steve Holt Trio, all welcome! – FREE
SUNDAY, SEPTEMBER 4th
1:00PM – 5:00PM: Jazz Street Party & Artisan Market – FREE
1:00PM – 4:00PM: Musicians Clinics with Howard Rees – FREE
1:00PM Improvisation for all instruments, 2:30PM Harmony for piano & guitar – FREE
4:30PM – 6:00PM: Happy Hour with the Howard Rees Trio – FREE
6:00PM – 8:00PM: Jazz Dinner with Lenni Stewart & Michael Monis Duo – FREE
8:00PM – 10:00PM: Jam Session with the Paco Luviano Trio, all welcome! – FREE
For more information about the Jazz festival go to: https://downtownbelleville.ca/events/jazz-festival/ 
---
---
---