These 4 Walls
Fine Art
Quinte West, Ont.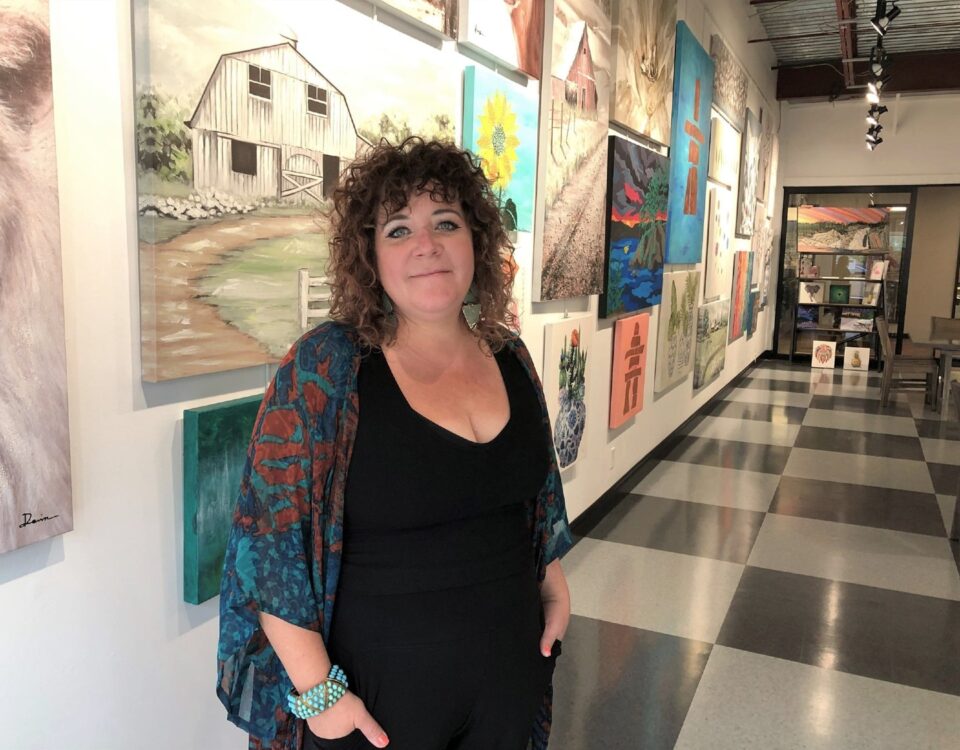 Local Gallery, global pandemic
By Scott Williams
Quinte West artist and business owner Brandy Calvert Ringelmann plays a long game, not letting inconvenient circumstances get in her way. Like when the province went into a protracted lockdown in early 2021, just days after she had signed the lease for space that would become These 4 Walls Gallery. Some might have been overwhelmed – and Ringelmann does admit that the timing was a bit "intimidating" – but she and her newly hired gallery curator, Wendy Capp, rolled up their sleeves and reinvented their roles: drywalling, painting, laying floors… whatever was necessary. 
The renovation process took twice as long as expected, but the gallery finally opened in August, and the resulting space – beautiful, airy and spacious – is built, as Ringelmann says, "on the blood, sweat and tears of the entire team." 
From the beginning, Ringelmann's vision for the business was to bridge the gap between gallery owner and artist. "Art should be warm and celebratory," she says, "not stiff and intimidating." Her retail experience (she is also owner of the Off The Hook clothing boutique) taught her that shopping is a social activity. The design of the gallery reflects that vision, featuring not just art on walls, but also a bistro with eclectic fare, comfortable seating, and upbeat music. And when a second lockdown closed indoor dining, the team converted the bistro to an enormous temporary studio, spawning a series of public workshops that are now a permanent fixture. 
As artists themselves, Ringelmann and Capp both know how difficult it can be for an artist to find an audience for their work. Fully 65% of the work at These 4 Walls is from local artists – and the team is working hard to increase that number. "It's tough for artists to make money from their art," says Ringelmann, "but we can certainly help." A recent auction and the Square Foot Show are examples of events dedicated to supporting and encouraging the local artistic community. 
Some aspects of the current business might not have been in the original plan – like the pandemic-inspired workshop series, or the popular afternoon teas (both of which are now booking several months in advance) – but Ringelmann is willing to let the business take its own course. "You can't get caught up in what you want for the business," she says. "You have to accept what the business and the market are telling you." 
That willingness to adapt and change, coupled with Ringelmann's clear vision and her team's "whatever it takes" attitude to overcoming obstacles are what have brought this beautiful new gallery to life, right in the heart of downtown Trenton.
---
---