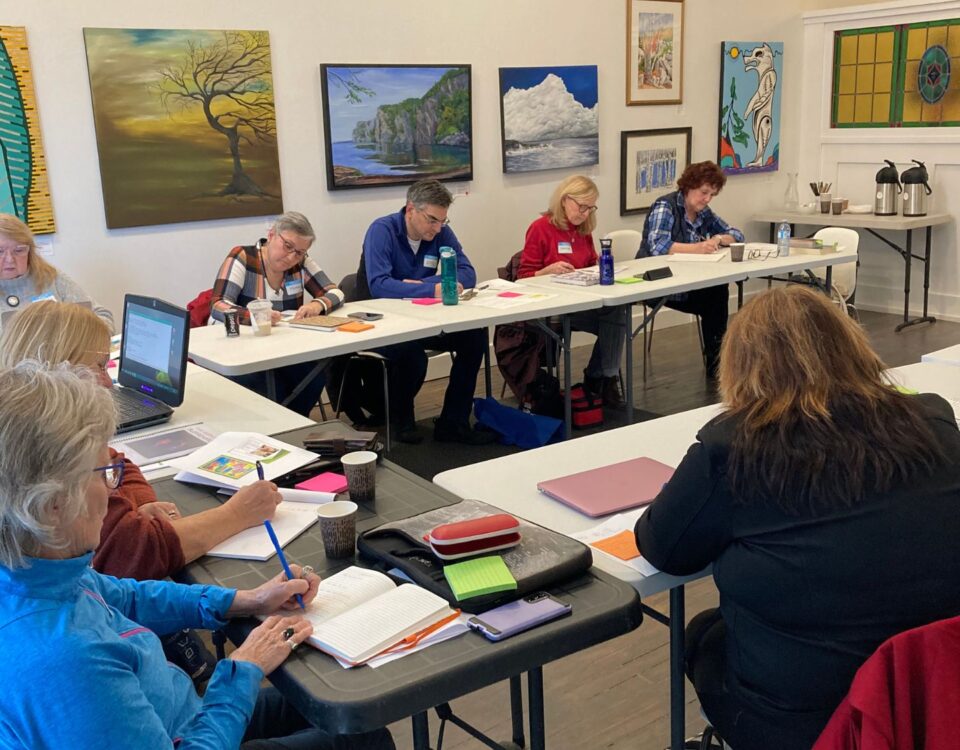 Writing a book is something many people dream about but never accomplish. The Quinte Arts Council (QAC) along with published authors Joy Goddard and Linda Bond, want to turn those dreams into reality. You can write a book, or the story of your life, you just need to learn where to start. 
"There is a story in all of us. What most writers need is to overcome the fears of writing; fear of not knowing the process, fear of judgement, fear of not getting recognized." says Janet Jarrell, QAC Executive Director. "We have a series of professional development opportunities opening in 2023, and this writer series is kicking it off. Two professional writers will be here to work on the skills needed to get you started. This is a chance to write that book, to tell those stories!"
Joy Goddard is a Canadian novelist who primarily writes books in the young adult genre. She creates characters who feel real. Readers love her work and identify with the issues the characters are facing. Goddard is a Canada Book Award Winner for her book The Keepers and for Moonshadow, a book she co-wrote with her husband Daniel Pike. Goddard is a former journalist and splits her time between Guelph and Prince Edward County.
Linda Bond is a writer who hosts workshops to help inspire others. She had a career in education that influenced her to help coach others and she always loves trying new things. Her work has appeared in Tales2Inspire – the Opal Collection, Florida's Lifestyles After 50, and Writers On The Air. Bond hosts an ongoing series of literary events called PAGES at the Belleville Public Library. This gives locals a chance to hear guest writers speak about their experiences and celebrate writing. 
Together these two authors pass their knowledge of writing and the industry onto you at their Long Story Short Workshop series. Each seminar is a standalone but complement the others in the series. 
"Having been there myself, and not so long ago, I understand the doubts and dreams that surround aspiring writers," says Bond. "It is a privilege to meet them, and to offer encouragement and support early on in their new and unique ventures." 
For Goddard hosting these writing seminars is all about expanding the network of writers in Quinte.
"Through professional development, Linda and I hope to grow a network of writers helping writers in the Quinte region," says Goddard. "Encouraging aspiring and emerging writers to breathe life into their writing projects."
Sessions one and three are taught by Goddard. They focus on how to write a novel, how to get started and how to write characters that jump off the page. Sessions two and four are taught by Bond. They focus on writing life stories, biographies and how to create a story structure. 
To take all four seminars the cost is $90 for non-members and $60 for members. Individual sessions cost $30 each per non-member or $20 each for members. The series runs Thursdays from January 19th through to February 9th at the QAC Gallery located at 36 Bridge St. East in Belleville. 
---
---
---