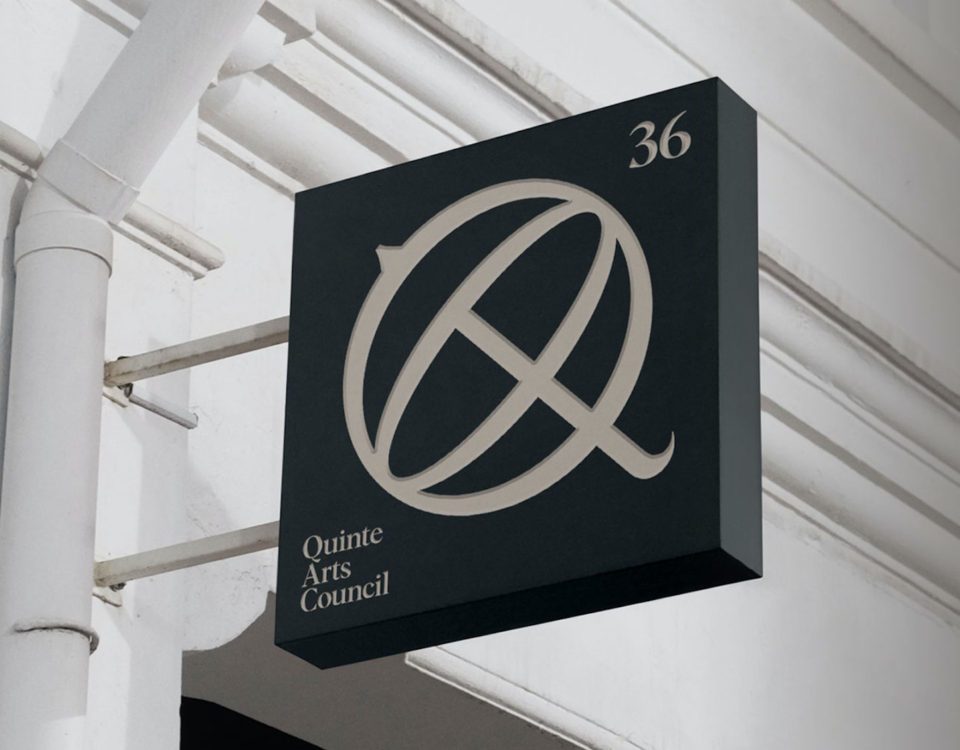 For the Quinte Arts Council (QAC) 2022 was a year of emergence. Coming back together after spending so much time apart due to the pandemic got our creative juices flowing and allowed us to share our newly renovated cultural hub with the community.
During 2021, the QAC dedicated lockdown time to renovating the former gallery space into what is now in use as a community hub. The hub allows for the QAC to have dedicated space to host master classes and seminars for the community to attend, for visual arts shows, a television where digital art can be displayed, and a space to record a podcast interviewing creators in the community. Members of the QAC can apply to use this community hub to host their own events.
"Art and culture are wonderful ways of preserving and strengthening a community's sense of place, forging an artist's identity, and showing their creativity. Artists need a place where they can come together to connect. After emerging from the lockdowns, we realized people were missing their "third spaces" – spaces that are not work or home, where they can gather to connect and learn new skills," says Janet Jarrell, QAC Executive Director. "We renovated the former gallery/shop space to create a third space for our artists; a community hub where they can connect. We hold master classes, professional development workshops and we still have dedicated space to use as a gallery." 
The QAC will be using the community hub June 15th to host their Annual General Meeting, open to voting members. The meeting includes a reflection and celebration of the activities in 2022, reports on the QAC's strategic planning initiatives, thanking outgoing Directors, welcoming new Directors and a presentation of the Annual Report. We have some live music planned with country artist Robyn Scott.
2022 was a time of emergence at the QAC as we continued to support local arts and culture. Over $40,000 was paid out in artists fees and commissions, $13,000 went towards arts education, we resumed monthly gallery shows, hosted professional development workshops, and we added a jazz master class, taking place in the cultural hub. Umbrella Magazine, produced seasonally, celebrated over 100 artists, employed 12 writers, 4 staff, a graphic designer and a dozen volunteers. Umbrella distributes 20,000 copies locally and across the province. 
The QAC launched their events website whatsonquinte.ca where the community can see all the arts events taking place across the Quinte region. The first annual Docs, Dinner & Drinks took place at the QAC cultural hub, Theatre in the Wings and Paulo's. The 7th annual Quinte en Plein Air took place with 30 participating artists and included an artist reception and networking opportunity in the community hub.  
The QAC surveyed over 70 electoral candidates in the provincial and municipal elections to find out where they stood on arts issues. The fourth annual Everything Under the Rainbow show opened in June with a powerful performance piece by artist Luisé Cisneros. The First Annual Belleville Jazz Festival premiered. Over $15,000 was paid to the 30 participating musicians.
The 2022 financial report is available now on the QAC website. A full annual report will be uploaded prior to the annual general meeting on June 15th.
---
---
---