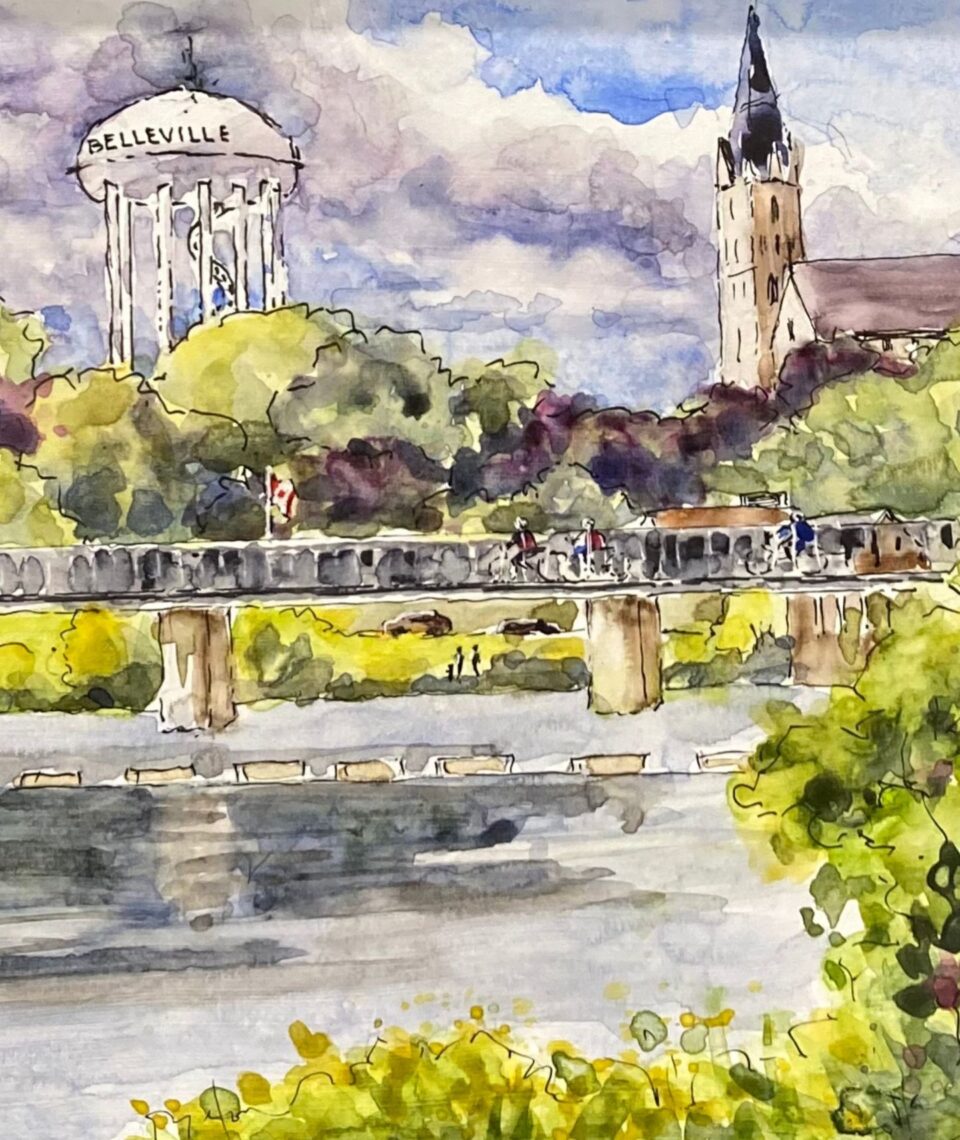 Jun 22 - 25, 2023
Outdoor Painting – Juried Competition
The 8th annual Quinte en Plein Air Festival is a four-day event where emerging and established artists leave their studios behind to paint and showcase their work "en plein air." En Plein air painting yields work that is both spontaneous and lively as light, form and colour change throughout the day. Artists have the opportunity to capture the beautiful images of historic downtown Belleville, the shores of the Bay of Quinte, the famous 'Old East Hill,' the Moira River, and numerous other painting locations in the Quinte region.
This event is a juried competition open to artists working in various mediums such as: watercolour, acrylic, soft pastel and oil. We invite you to join us on this special weekend and participate in our unique one-of-a kind-event, celebrating the Quinte en Plein Air Festival!
Artists have between Thursday morning at 9:30 am and Saturday afternoon by 2 pm to create and submit up to three works for consideration by esteemed judges both established plein air artists.
The energy and excitement of the festival culminates in a closing ceremony and awards presentation where judges will award prizes. All are welcome to attend. Following the festival, art lovers are encouraged to visit the Quinte en Plein Air Exhibit to view or purchase the art.
First prize $1000
Second prize $750
Third prize $500
Bay of Quinte Waterfront $500
Mayor's choice $500
Best downtown Belleville $500
People's Choice $150
More prizes and events are being planned…stayed tuned!
Artwork by Helen van Poorten
Winners
Quinte en Plein Air 2022
---