Umbrella
Abena Green
Takeaways from Creative Conversations
Quinte West
Abena Green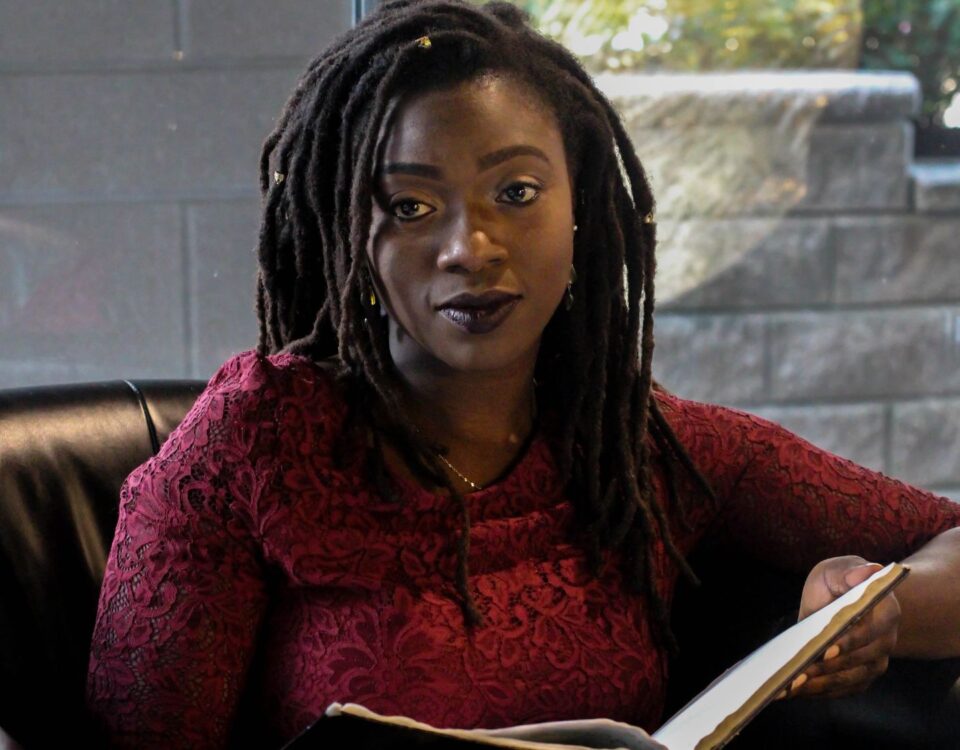 Many of us have been creating solo for the last few years; you find yourself in a creative dip and missing real time interaction with other artists. Connecting with writers and dancers can really help in gleaning wisdom, inspiration and getting back into an artistic flow state. Essentially, for many, their ideal audience is themselves, but undeniably we all want to exchange energy with some cool people and revive a spark. That led to the creation of Creative Conversations (an ironically uncreative name -suggestions welcome) that you can find on the YouTube channel, Abena Green. The first two people you'll meet are Tosin and Devin. 
Tosin Ajogbeje is a poet and Public Relations Specialist living in Toronto, Ontario. She is full of ideas and stays on beat with popular culture and social issues. An avid conversationalist, Tosin confesses that she was on the "noise-makers" list in school in Nigeria for talking too much. She aspired to become a female Eminem when she heard his lyrical style. She then read the works of Wole Soyinka and James Baldwin and gained reverence for poetry and writing in general. In Canada, Ajogbeje decided that writing was safer than speaking aloud because people would critique her Nigerian accent. Discovering spoken word in Halifax, Nova Scotia, gave her confidence to move past this insecurity. It saved her, she said. "Writing is the ultimate power." Maybe not the "ultimate" but it is undeniably powerful in terms of reach, impact, and longevity when it comes to ideas, stories and messages. Ajogbeje also noted, "Don't insult God by not using your talent." Your talent doesn't have to make you money, but everyone should use theirs for themselves and perhaps more so, for others. 
Devin Bridgers. Not only does Bridgers have a deep, rich tone of voice, she has such a collected way of sharing her life learnings. She exudes a fine smoothie of both self/life discovery and assurance. Bridgers is funny and laughter is never far from the surface in her conversations. She talks about the process of working on her five part web-series "Fraternizing " which was inspired by TV shows, "The Office ", "Insecure" and by her work in the nonprofit world. She is observant and will "turn quirks into characters." Her current project is "Hey Melanin" which can be found on YouTube. Song lyrics often come to Bridgers while she's asleep, usually around 2 to 3am and if she's diligent, she will get up and write them down in a journal. Bridgers simultaneously crushed me (not a personal attack but it hit me) and gave me hope with her answer to my bonus question at the very end of the video. "Know when it's your time to step away from something." and "Don't run out of your own time and miss the mark you were supposed to make on the earth because you didn't believe and weren't intentional about it."
Abena Green is an award winning poet and writer who uses spoken word and movement to create, engage, and elevate. Her poems address cultural, social, and environmental issues, relationships, and reflect on everyday life as a small-town raised, semi-nomadic, first-generation Canadian.
---
---
---