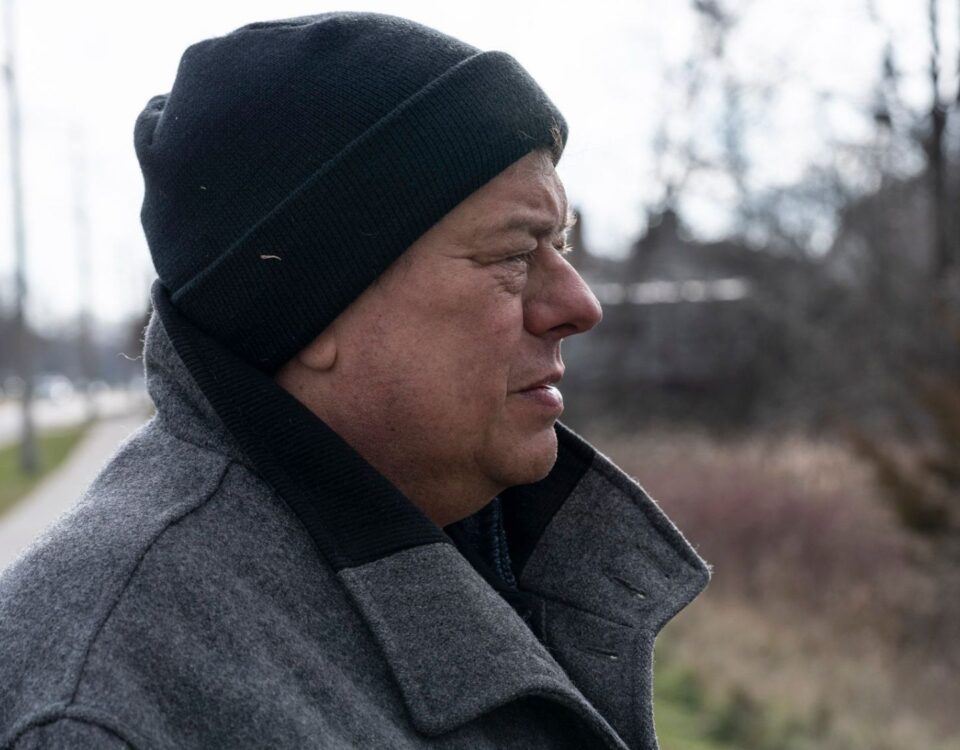 The Finkle name is known by many throughout the Quinte region. Together with his sister Paula, Christopher Finkle owns and operates Finkle Electric, a lighting and electrical company that has been in business for 103 years. What some people might not know is that Finkle is also a dedicated and incredibly talented artist. 
In 2012, Finkle studied under artist Jesus Estevez at his art academy in Belleville. There he began painting in oils on board and canvas. Finkle enjoys painting landscapes, portraiture and en plein air. He takes inspiration from the masters like Sargent, Rembrandt and Monet, and more recent artists too. The focus of his show at the Quinte Arts Council (QAC) is on faces, people and some familiar places. 
Finkle loves to be part of the Quinte En Plein Air Festival hosted by the QAC and believes in passing on his love of painting to future generations. He engages with the community and has led an art class for youth in the Quinte region. 
"I have participated in en Plein Air in the community of Belleville every year since I started painting. I led instruction to a class of students in 2019 as part of a student show during the community arts week in the Quinte region," said Finkle about his involvement in the art scene in Quinte. "In 2019, I received special recognition in a show [Expressions] at The Parrott Art Gallery.  I have participated in the online art exhibition "Places and Faces" through the Parrott Art Gallery.  I have also participated as a student in a series of life drawing courses."
Finkle has many loyal fans of his work. Some of his pieces have been purchased by athletes, musicians and even the Brigadier General of Canada. He also donates pieces when he can and has given some of his work to the Rotary Club of Belleville in support of their humanitarian programs. One local fan of Finkle's work is Councillor Elect Lisa Anne Chatten. 
"I had watched, as many others did, as Finkle embarked upon his passion for painting through Jesus Estevez. Finkle would post his advancements and finished work online, and I simply marvelled at the beauty he so naturally captured," said Chatten.
"The painting I bought, that is lovingly displayed in my home, positively took my breath away! It was on display at the John M. Parrott Gallery at the Belleville Public Library that year, and the wistful gaze of the young girl in the picture just resonated so deeply with me… Chris Finkle has such a unique style and beautiful skill in his artistic endeavours. It's always a joy to see his creations, and I look very much forward to so much more in the coming years!"
Come see Broadway, Faces and Music: A Retrospective in oil by Christopher Finkle November 3 – December 8, 2022 at the Quinte Arts Council Gallery. The Opening Reception and a chance to meet Christopher will take place on Thursday November 3rd from 4-6 PM as part of the Arts Walk taking place in Downtown Belleville in collaboration with The QAC, Gallery 121, The Belleville Art Association and the John M. Parrott Gallery located in the Belleville Public Library. 
christopherfinkle.com
---
---
---