Dustin Bird
Music, Stirling, Ont.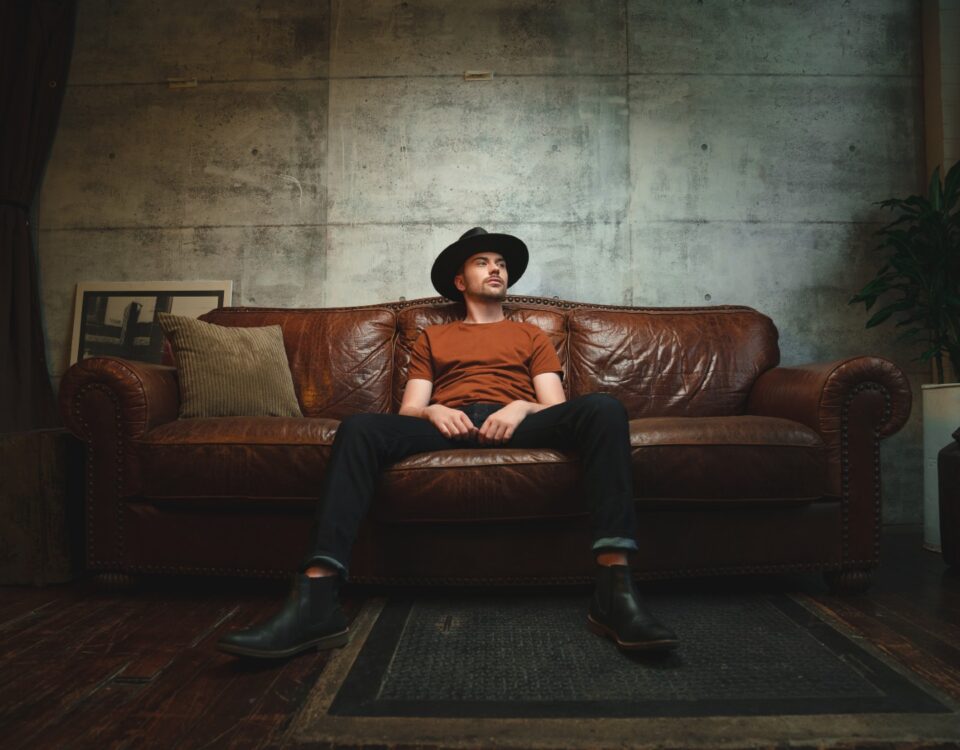 Singing about Every Little Town
By Greg Ceci
Modern country musician Dustin Bird was raised in Belleville, but hangs his hat in the sleepy, tight knit community of Stirling, Ont.. He attended elementary school in Prince Edward County and often finds himself drawing upon childhood experiences to fuel his creativity. "Family is the main part of my journey," says Bird.
To say he's enjoyed fantastic family support is a gross understatement as Bird credits them for all his successes. "My dad first introduced me to his guitar, I think it was an Ovation, when I was 3 or 4. I wanted one of my own immediately. When I was 5, Santa dropped one off in a box from Sears. I was hooked," he says. It wasn't long before Bird was attempting to write his own songs. "If TikTok had been around back then, I shudder to think about what we'd be looking at today."
Bird's whole family is musical: "My grandpa Norbert was a really solid fiddle player. I remember he'd sort of skip around the kitchen playing some old fiddle tunes from the Valley (Pembroke area). My family on my dad's side have always been about campfire tunes. My uncle Charlie has played with his band for as long as I can remember. My cousin Joe rips blues tunes and builds some really cool cigar box guitars. I've actually used one on a few records."
Although he visits Nashville for inspiration and collaborations, he always longs for Stirling and loves coming home to recharge his batteries – especially considering that Stirling has whole heartedly adopted him as their own. The support offered by his community is not lost on Dustin and he avows Stirling will always remain his home.
His influences include Brad Paisley, Tim McGraw, Reba McEntire, Jo Dee Messina, John Mayer, Ed Sheeran, and Dean Brody. Bird's songwriting process is fluid, wide open and free of rules while he often assumes the production helm in the studio. His proudest achievements include opening for Tim Hicks, playing the iconic El Mocambo, collaborating on Together We're Strong for the Unison Benevolent Fund and releasing soul searching songs like Broke And Lonely.   

Bird sees country music continuing to diversify, is excited to contribute to that variegation and has every intention of continuing his quest for years to come. His fans are the reason he does what he does and Bird is both grateful for and humbled by their support. At his shows, one can expect high energy entertainment, solid musicianship and deeply meaningful well crafted songs. Riding a wave of backing from community, fans, friends and family, Bird is destined for much more and is most assuredly a local artist to keep an eye on.
---
---