Umbrella
Filming in Quinte
No film too small for Forest City
Kodie Trahan-Guay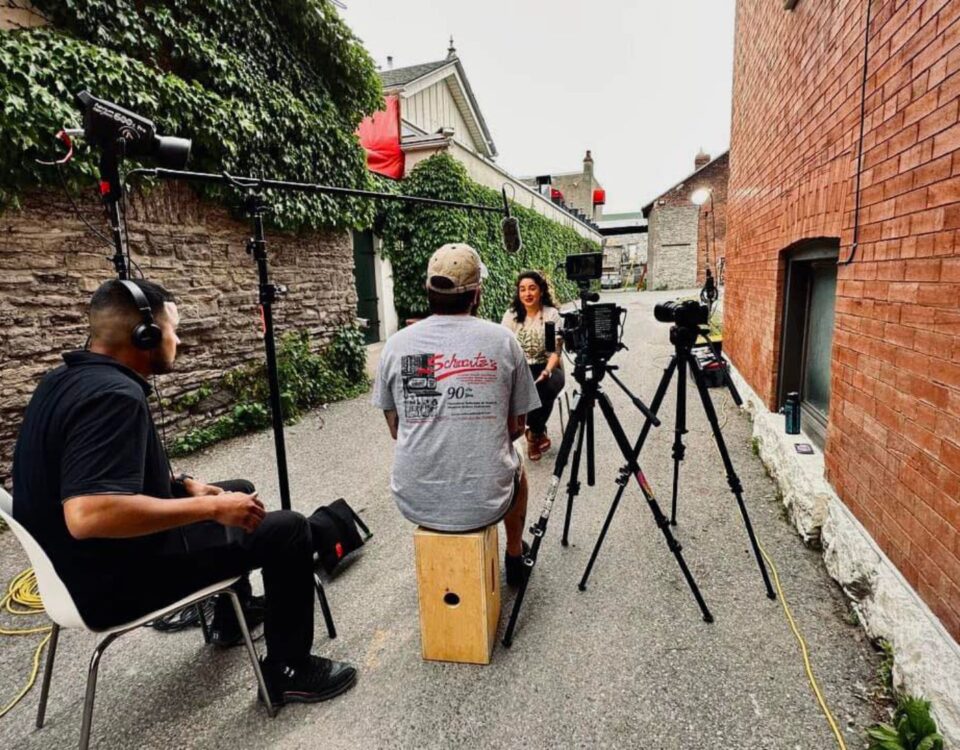 Forest City Films is a production company led by two Loyalist College grads. Based out of Oshawa, they work across southern Ontario to generate creative content for brands with the aim of helping them grow through branded content and commercials. 
Founded by Brandon Zambonelli and Mauricio De Souza in 2020 they didn't see the pandemic as a hurdle, they had been in the planning stages for a long time and wanted to become their own bosses. To them the pandemic showed that anything can survive if you have enough drive
" We constantly use this as a reminder, even during a world pandemic," says Zambonelli. "If you truly are passionate and love what you do, you can achieve any goals you set."
"The pandemic really gave everyone an eye opener. For myself in an industry like sports and entertainment that you would have never imagined to shut down, took a huge pause and was completely halted," says De Souza. "It made me realize that this was an opportunity to either relax and wait it out, or I could sit down and take the time to build this business that I was always too busy to bring to fruition."
Zambonelli began creating content in high school with comtech projects and went on to create skits on Youtube. De Souza had an interest in how sports were broadcasted. A neighbour, whose brotherwas Maestro Fresh West helped introduce him into the film and audio industry, from there he began working for Rogers TV and then with the Toronto Blue Jays which helped open doors for him. 
They both love creating. Zambonelli thinks of it as part of his identity. 
"Being creative is what drives me as a person. Coming up with ideas in my head and putting them onto paper to ultimately create through film or video, has quickly become who I am as a human being."
Filmmaking fuels creative connections and that's something De Souza loves. 
"I love building connections and working with other people to share knowledge and bring each other's visions to reality. Working with different individuals on new projects is super exciting and makes every day exciting and definitely keeps us on our toes with challenges we face."
The Quinte region offers Forest City Films many opportunities for work. They've been working on creating tourism films to promote the area alongside Bay of Quinte Tourism. They've also been filming a campaign for the Quinte Arts Council. Zambonelli has worked with Victor Coop of Eighty Twenty Studios on Stoney Lonesome and with Brady Rogers and Ash Murrel, owners of Mind Fusion Visuals and AMP Visual Media. 
Zambonelli believes the Quinte region is a great place to be if you're looking to start filmmaking.
---
---
---