Cultivating Creativity
Giving the Young Artistic Community Space to Be Heard
Cultivating Creativity
Kodie Trahan-Guay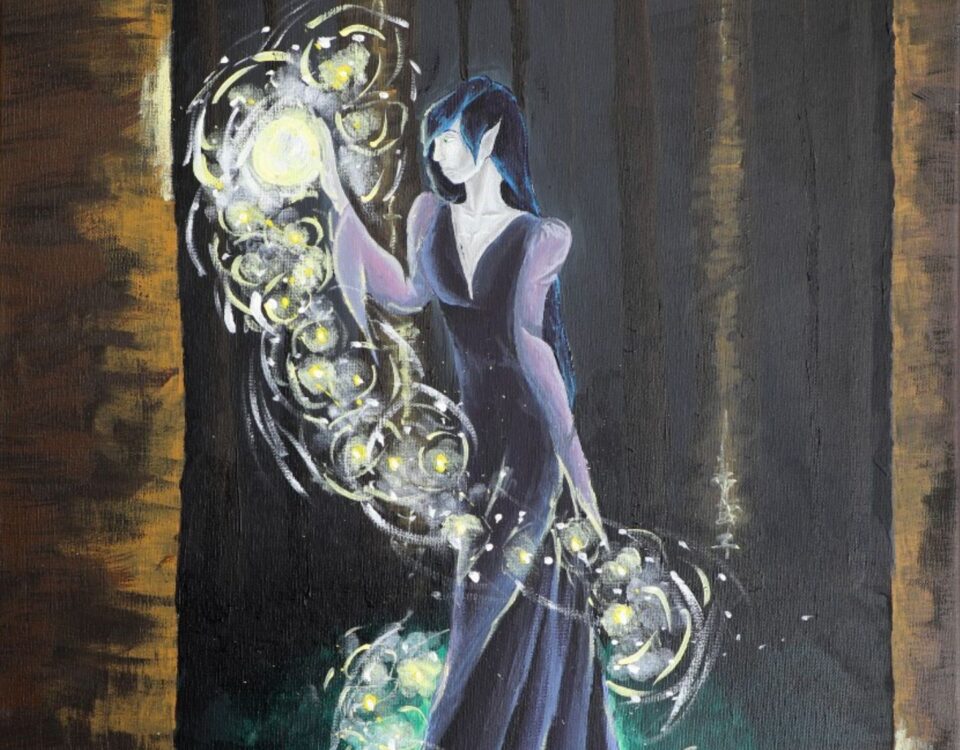 Everyone has heard the saying "a picture is worth a thousand words." Artists use images to convey words, making profound statements about the complex world around us. The world is changing and as a new generation comes of age they are interpreting things in their own way. They are using those thousand words to tell their own stories. Stories about the past, stories about their hopes for the future and stories about how they see the world now. The Quinte Arts Council (QAC) is honoured to have the space for a new generation to showcase their voices. 
The 1000 Words student art show opens Thursday, August 4th at 4 PM with a reception featuring a meet and greet with the student artists. The show is being put together by QAC summer student and artist Amber Davidson, who is going to attend the University of Ottawa in the fall to study fine art. 
"The whole focus of the show is around the phrase a picture says a thousand words. Through my artistic journey, I've loved telling stories through art. That's always been a huge part. Art has been my therapy. All my pieces have told stories, whether fictional or based around my personal feelings and experiences. I feel like a lot of others can relate to that," says Davidson about why she chose the theme for the show. 
Davidson is passionate about helping to grow the voices of young people in the community. She plans on pursuing that passion when she's done school. 
"The youth voice is important, especially now as the younger generation is growing older, we are next in line to be in charge of the world. There are a lot of voices that need to be heard. I want to help, to nurture and grow the emerging talent and vision of young artists. When I'm done with school, I'd love to be making an income from my art and working in a gallery where I'll have the ability to help showcase emerging artists," says Davidson.
Davidson's values and those of the QAC aligned. The QAC has a gallery space representing all artistic disciplines, and works with the knowledge that the arts belong to everyone, of all ages and stages, race, sexual orientation and gender. It is a goal of the QAC to ensure diverse perspectives are represented and experienced through art.
"We need spaces in the community for young artists to have their voices valued, heard and their message seen through their art," says Janet Jarrell, QAC Executive Director. "Connecting with the younger generation in the community is vital in order to keep the arts alive at all levels. Hosting a student show amplifies these young voices, supporting and promoting the incredible work they are doing. These artists are making profound statements about the world around them, as they are experiencing it, and those are voices that need to be elevated." 
The 1000 Words Student show opens August 4th at 4 PM and runs until August 29th. 
#1000WordsShow
---
---
---