Graham Abbey
Theatre, Prince Edward County, Ont.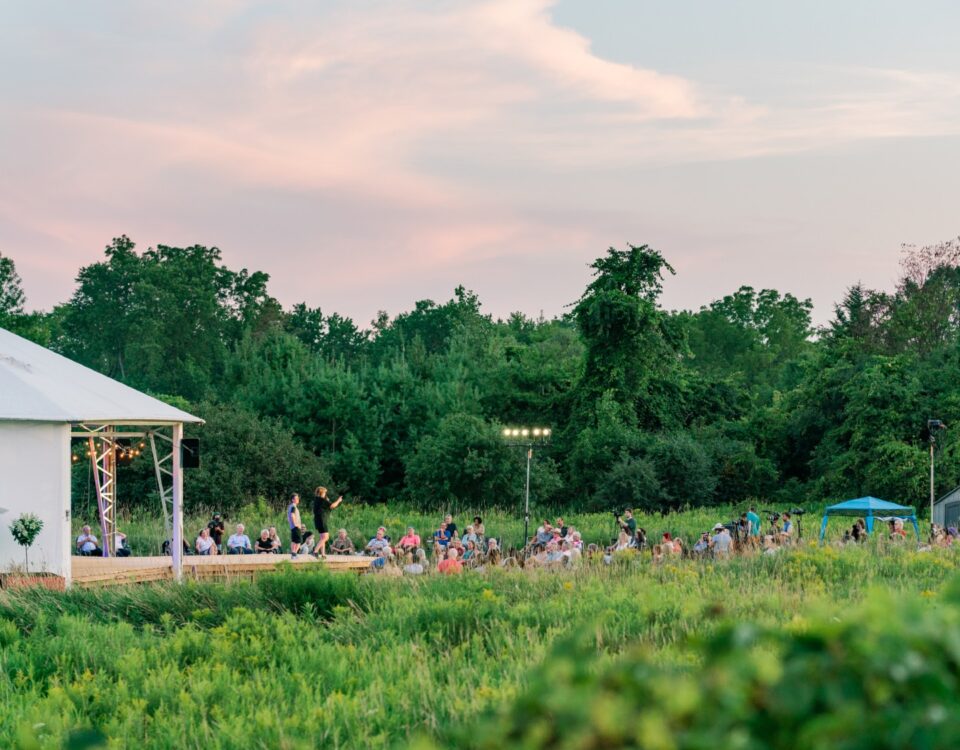 From vineyards to barns and now The Eddie
By Jennifer Shea
Festival Players of Prince Edward County is hitting their stride. With 16 seasons and more than 100 performances under their belt, the Players settled into a new groove at The Eddie Hotel & Farm's BMO Pavilion in Bloomfield in 2021.

Says artistic director Graham Abbey, "It's been an interesting evolution as a company, and really a beautiful evolution, because the company has performed everywhere, from vineyards to barns to churches to storefronts. That creates a strong, interesting, eclectic company."

Their partnership with The Eddie last year was just one of the unique new approaches taken by Festival Players. "In 2021, we engaged with some amazing dancers in the area who were looking for a home for the [contemporary dance] Flight Festival. We partnered with them and we're doing that again this year."
The dancers involved with the Flight Festival wanted to connect with the community, and that led to dance classes for County children between the ages of 3 and 12, and, for the fourth year, Festival Players offered the PIC (Play Incubator Camp) and PEC play development camp geared to youth between 12 and 17 years of age; a free program for PEC youth.

In August of 2021, well-known standup and sketch comics Elvira Kurt (DeGeneres HBO Special/The Tonight Show) and Carolyn Taylor Ellen (Baroness von Sketch) performed over four days. Adds Abbey: "We're going to try and branch that out this year and run a more fleshed out comedy festival."
Festival Players is also currently seeking an Indigenous theatre creator for a newly-funded position that will open doors for a young Indigenous artist from the region (or inspired by the region). Festival Players is collaborating with the Tsi Tyonnhéht Onkwawen:na Language and Cultural Centre (TTO) in Tyendinaga Mohawk Territory. "They agreed to partner with us and help us vet applicants," says Abbey. "They will be involved the whole way in terms of nurturing. The (successful) applicant will be chosen by Indigenous artists. We're willing to look at any sort of art form."
Abbey and his wife, like many newer County residents, were attracted to the area after a visit from out-of-town. His background as an actor and director at the Stratford Festival for 25 seasons, among other professional roles in Toronto and across North America, has given him an appreciation for the lifestyle Prince Edward County has to offer. 
"The County is a beautiful 'muse'. It's an escape from city life. We're really trying to lean into it and be inspired by the region that we're in. You can't do better than Prince Edward County as an inspirational place."
---
---