Umbrella
Paco Luviano
Like Father Like Son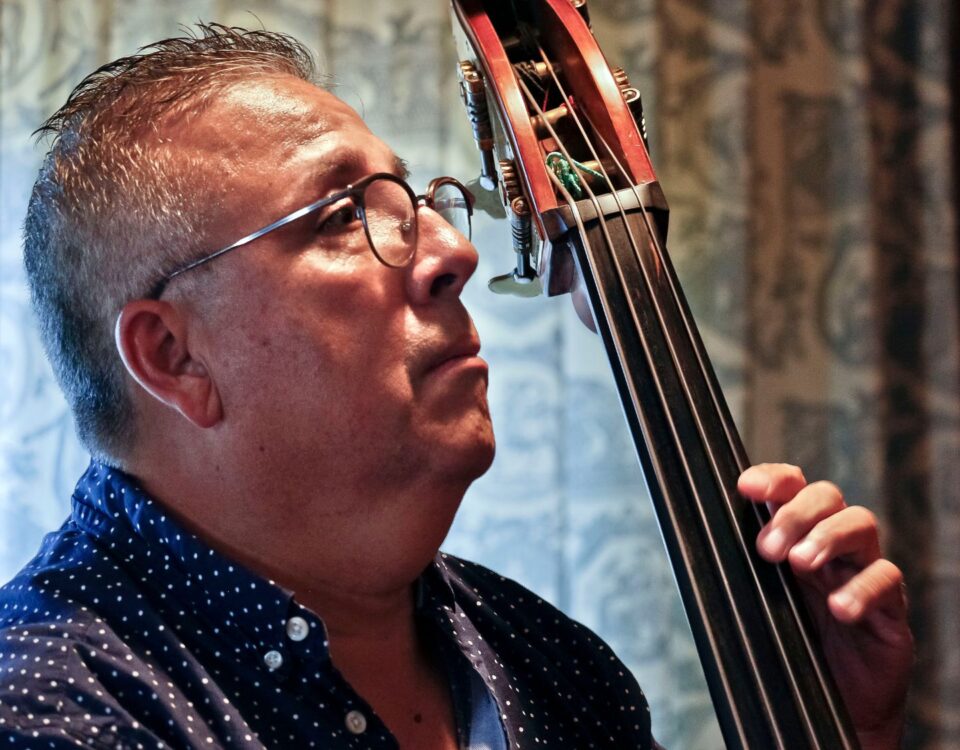 Some are born into their passions and others plain work their tails off. For world class musician Paco Luviano, it's both. Son of the celebrated Mexican musician Macario Luviano, Luviano and his siblings were reared in a household alive with music. His father was a multi-instrumentalist, performer, arranger, bandleader and most importantly, his main mentor.

Raised in a home with a built-in music studio crammed full with numerous instruments, Luviano had the freedom and opportunity to explore the song in his soul before opting on bass as his principal instrument of expression. Luviano notes, "Living in a musician's home gives you the option to choose that path if you want. There was music every day in my house; my dad was either listening to music, practicing, or lifting music for his bands. We were exposed at an early age not only to music listening, but also to an array of well-known Latin American artists coming to our house."

Luviano started on drums at four years old and began formal piano lessons around nine. By seventeen, he played bass on his Dad's album Macario en su Salsa and at twenty-one, Luviano's mother was instrumental in his venture for new opportunities in the US. Luviano eventually landed in Canada for more formal training with world renowned Oscar Peterson bass player Dave Young, who became another influential mentor. Primarily an upright player, the master once asked the student to show him how to slap on an electric bass. As he demonstrated the basic technique, Luviano recalls thinking, "I can't believe I am actually doing this."

Luviano has performed and/or recorded with a ton of musicians from all over the globe including, Frankie Vallie, Devine Brown, Liona Boyd, Randy Brecker, Al DiMiola, Steve Morse, John Scofield, Hendrik Meurkens and an impressive list of global musicians from the US, Brazil, Iran, Algeria, Cuba, and Canada.

Drawing upon his vast experience and past mentors, Luviano offers this advice for his students and other aspiring musicians, "Get a good musical education and be open-minded to all styles of music. Learn about music production. These days we must know how to record at home."

When asked about his philosophical and ideological views on music he said, "Always enjoy your performance, avoid doing things that don't make you musically happy and get involved in the music you are playing."

When queried specifically about the bass, he gave this sage advice, "Be honest to the groove and find your sonic space in the ensemble no matter what the size, instrumentation, or style."

Some career highlights include playing the main stage at the Montreal Jazz Festival, winning Prix Du Jazz in 2001, recording with Liona Boyd and playing with the National Symphony Orchestra of Ukraine as well as Cuban Maestros Hilario Duran and Ignacio Berroa.  

---
---
---