Rules and Regulations – Plein Air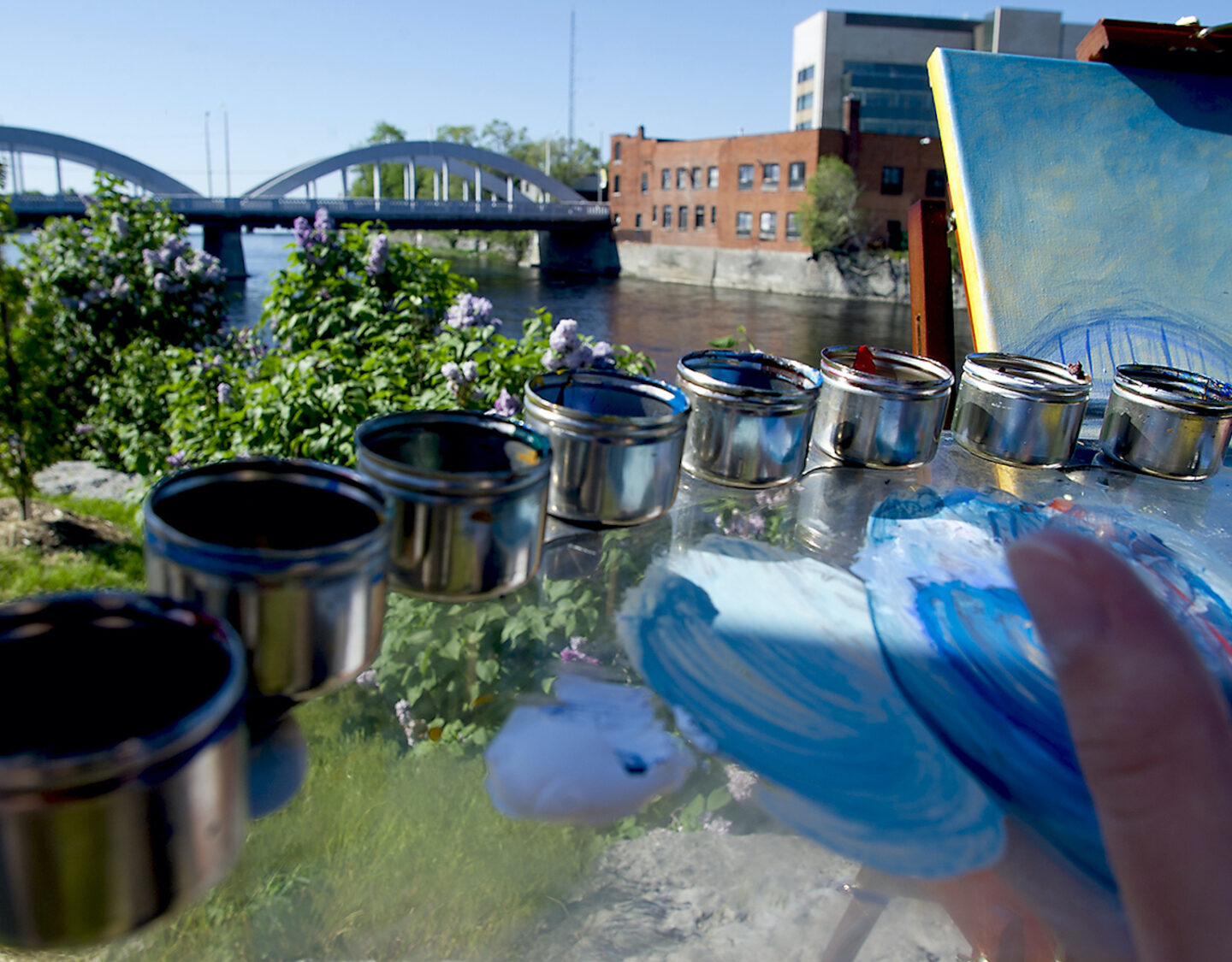 Rules & Regulations
ALL ARTISTS MUST SIGN AND DATE THIS DOCUMENT TO ENSURE FULL UNDERSTANDING OF ALL RULES AND REGULATIONS REGARDING QUINTE EN PLEIN AIR 2020 FESTIVAL. EXCEPTIONS TO THE FOLLOWING RULES WILL BE GROUNDS FOR DISQUALIFICATION:
1. All artists must register (sign-in if pre-registered) on their arrival at the Quinte Arts Council (QAC), 36 Bridge St. E., Belleville, Ontario before beginning their paintings.
2. Each blank canvas, or painting surface intended to be used by entrants, will be inspected for complete "blankness," and marked with the QAC stamp before painting can begin. Any works entered for final judging must bear the QAC stamp. Lightly prepared canvases are allowed.
3. Use of reference photos is not allowed at any time and submitted work(s) must be direct paintings of the scene surrounding the artist.  All paintings must be completed outside.
4. Artists may create as many paintings as desired but a limit of three (3) pieces of artwork per artist may be entered for judging. Depending on the number of registrations, all artwork will be judged, but not all submissions may be hung. A minimum of one (1) piece of art per artist will be hung.
5. Size of the image is not to exceed 24" x  24".
6. Only two-dimensional artwork will be accepted. No photography or prints allowed.
7. It is the responsibility of the artist to secure any permission needed to paint on private properties within the Quinte Region, i.e. Competition Area. A map with pre-approved painting sites will be included in the artist's kit available at registration.
8. We will not be requiring artwork be dropped off at the QAC each evening of the competition. We believe that a degree of trust is required and expect all entrants to value and honour their professional integrity and paint only when onsite.
9. Artwork for judging must be brought to the Quinte Arts Council on a date specified to participants.
10. Title, medium, size and artist's name, must be written on the identification labels included in your artist's kit. One will remain on the back of the piece, while the other will be placed next to the art after the awards have been completed.
11. All artwork entered into judging on must come with completed labels and with the ability to be hung.
12. It is the responsibility of the artist, in the event he/she intends to sell their artworks, to provide suitable mounting/framing of the art work and facilitate transportation to the buyer.  Pricing is at the discretion of the artist.  A 30% commission will be applied to pieces that have been sold.
13. Artists will allow the QAC to use photographs of the art, artist and/or the festival for promotional purposes.
14. The event will take place rain or shine. There are no refunds.
Please click the Artist Acknowledgement to email us your e-signature.
a.) As a competitor in the Quinte en Plein Air, I understand that the Quinte Arts Council reserves the right to disqualify paintings that do not adhere to these rules.
b.) I declare that the work(s) submitted for judging are my own.
c.) I acknowledge that the Quinte Arts Council assumes no responsibility for any loss or damage to any work, display or person during this event.
I ________________________________ (Artist Name) will be participating in Quinte en Plein Air and have read and understood the rules.
Signature:  ___________________________________________ Date: _______________________

Click on the PDF button below to download a copy of our Rules and Regulations.
---