Cultivating Creativity
Refresh your art supplies and promote sustainability with the QAC
Cultivating Creativity
Anissa Nielsen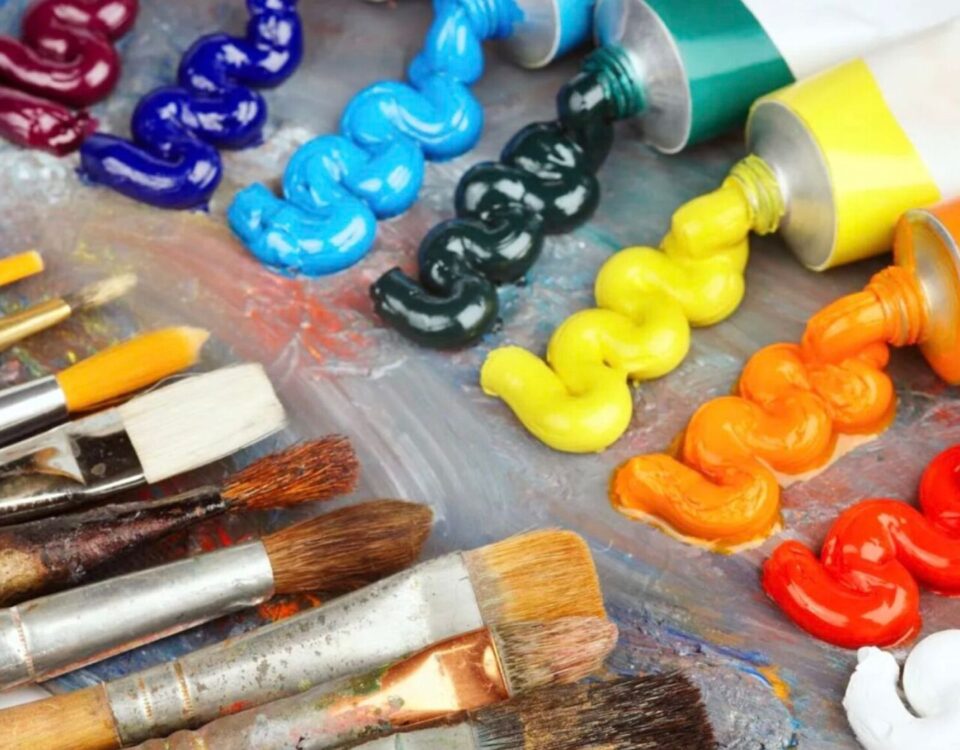 Creating art can be green and sustainable but it takes work from artists, creators and the community coming together. The Quinte Arts Council (QAC) is helping artists reduce, reuse and recycle with their first Art Supply Swap July 22nd from 11:00 am – 3:00 pm. 
If you have any unused or unwanted art supplies sitting around your home, clear out your clutter and give those supplies a new life! Drop your unused art supplies off from July 17th-22nd. This event is providing a fantastic opportunity for artists to come together, share resources and reduce waste and see if there's anything you want to take back with you.
"The QAC has worked to become a sustainable organization and now we have the opportunity to help artists and creators with sustainability," says Janet Jarrell, Executive Director of the Quinte Arts Council. "Sustainability in art requires everyone to look at what they have and see what can be shared among the community. Holding the Art Supply Swap gives artists the chance to try new mediums, enjoy new-to-them supplies and trade supplies that they no longer want to use. " 
The art swap will take place in the QAC Community Hub, located at 36 Bridge St. E, Belleville. Operating hours on weekdays are between 10:00 am and 3:00 pm, during which participants can come in and drop off their unused supplies. However, mark your calendars for Saturday the 22nd, and that will be the grand swapping day! Between 11:00 am and 3:00 pm, bring along a reusable bag and explore the treasure trove of art supplies. You're encouraged to take any items that catch your eye and inspire your creativity. 
All mediums are welcomed, including yarn, paint, gems, canvases, and buttons. The QAC aims to foster a vibrant and diverse arts community, and believe that by sharing resources, artists can inspire and support each other in their artistic endeavours. 
The art supply swap serves a crucial environmental purpose. Many art supplies, such as plastic-based materials, are not recyclable and often end up in the landfill if they go unused. This contributes to the growing plastic waste problem facing our planet. By participating in the art supply swap, you are actively taking these items out of the material-to-landfill pipeline and giving them another chance to be utilized by someone else. It's a small but significant step towards reducing waste and preserving the environment. Not only does the art supply swap benefit the earth, but also promotes accessibility within the arts community. The best part? This event is completely free, and open to everyone in the community. 
So, gather up your unused supplies, mark your calendars, and join us for this fun and free event. One artist's surplus can become another artist's masterpiece!
This event is being run by QAC summer student Anissa Nielsen. Anissa has always been involved in the arts community in Belleville. She is part of the Quinte Symphony, where she plays violin. She has also been a part of the Hastings and Prince Edward Regional Chorus, St. Andrew's Strings, and participated in Front Porch Shenanigans. Aside from violin, plays piano and sings, particularly classical music. Anissa also enjoys being outside, and environmental activism. She co-founded Fridays For Future Quinte, where she helped to organize an environment-themed art show, and a political election panel, among other projects. She is going into her second year at Queen's University, where she studies life sciences. 
---
---
---