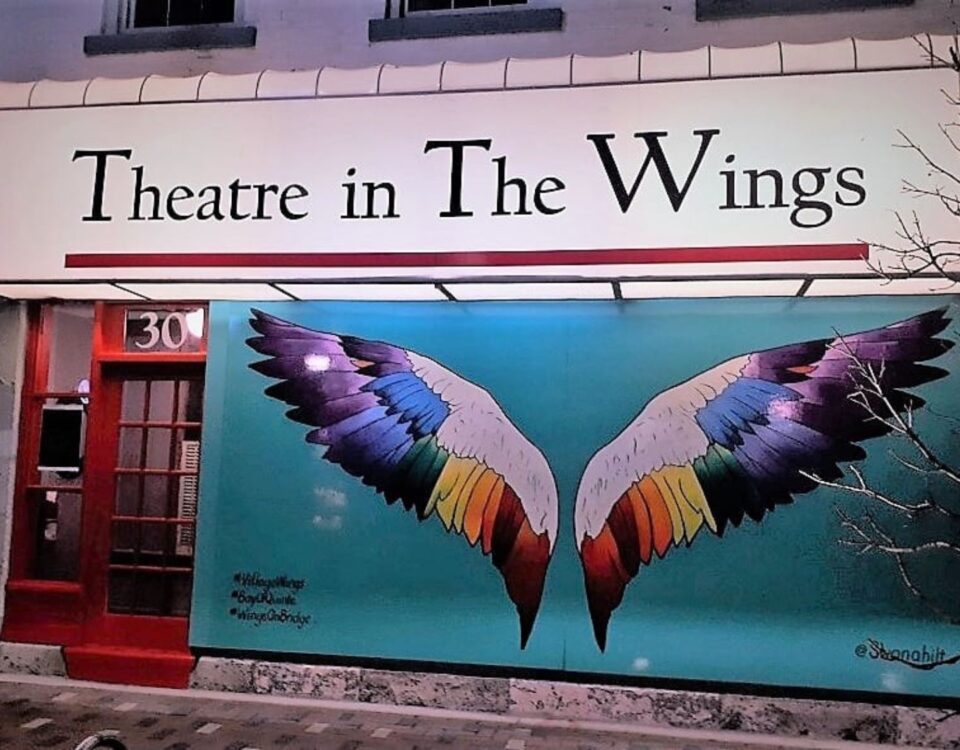 River and Main Theatre Company produce plays by local playwrights, host concerts at their theatre and so much more. For the past five years they have been working hard to create a space for local talent to shine. In 2021 the Company moved to a permanent home in the downtown core. Theatre in The Wings is a 40-seat venue. In the new location River & Main show films as well as putting on amazing theatrical and musical performances. Sole Theatre has used Theatre in The Wings to hold acting classes for teens and adults. 
Recent productions at Theatre in The Wings include "An Evening with Beckett " directed by Ian C. Feltham. "Queen Victoria's Tea Room" written by Peter Paylor and directed by Lisa Morris. A comedy about a tearoom that is located next to a sex shop. "Scenes From a Park " a night of three short plays by local playwrights Rick Zimmerman, Margaret Ruttan and Bill Petch which performed during the 2022 Mayor's Week of the Arts. Sole Theatre premiered its first original show "Damage" written and directed by Sole Theatre Artistic Director Joelyn LoSole. 
In November "Dear Ray" , a play by Peter Paylor, won Best Canadian Play at the Eastern Ontario Drama League. Congratulations Peter! 
To see more about River & Main or for tickets to the latest show at Theatre in The Wings check out their website riverandmain.ca
Image source: River & Main via Facebook
---
---
---