Sands of Time
Music, Belleville, Ont.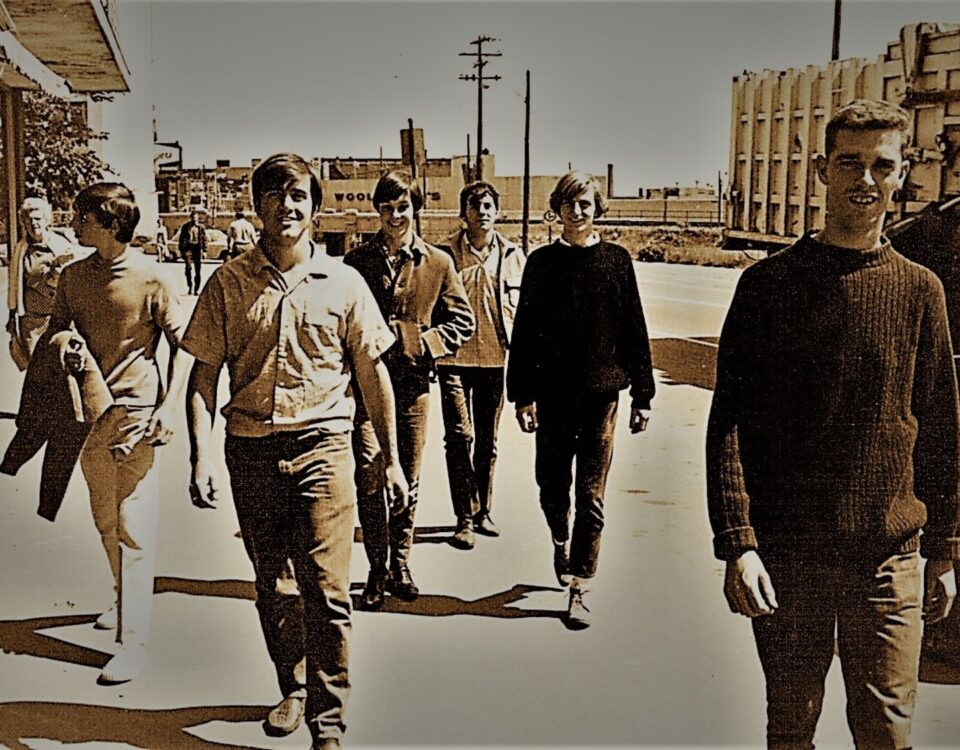 Making waves with Sands of Time
By Greg Ceci
The year was 1966. War protests continued, race riots erupted, a brash charismatic boxer named Cassius Clay captured the world, Martin Luther King continued to fight for equality and music charts were dominated by four Liverpudlian lads. However, four teens from Belleville were making waves of their own – all in an unassuming, humble Canadian fashion steeped in camaraderie.Friends Ken Williams, Tim Campbell, Ted Elvins and Al O'Hara formed the group while attending Moira Secondary School. Initially dubbed Ken and the Continentals, they soon became Sands Of Time. Denny and Eric Baragar were added, Vernon Martin replaced Ted Elvins and the final lineup consisted of Eric Baragar, Tim Campbell, Mike Goettler, Steve Smith and Dave Conley, with Williams acting as manager.

Influenced by British rock, they eventually adopted a funkier five-part harmony Soul/Motown sound. From 1966 through 1970, Baragar describes a vibrant Quinte music scene:
"When the Beatles hit the airwaves, everybody wanted to grow their hair long and be in a band. Bands would play the latest hit songs on the radio with a minimal amount of gear, no lighting rigs, no large stages and no production. There were tea dances, teen dances, Tiki Clubs, parish halls, community halls, Zwick's Island bandshells, all packed with teens grooving to the music."
The early years were magical and even major decisions were done democratically. They passed around an ashtray and whomever held it had the floor to have their say. They honed their chops playing 300 gigs in a six-year span – all while still attending school. They maintained friendships while incessantly rehearsing and touring crammed into a small car. 
The final lineup recorded and released I've Got A Feeling, which hit #2 on the Canadian charts and #23 all-time for Canadian hits of 1970. Says Baragar: "The band was driving to my house on Purdy Street when we heard our song come on the radio for the first time. We started cheering in excitement, the doors flew open and we were dancing in the street."
Other major accomplishments included being the youngest Canadian touring band, a full page back cover for Billboard Magazine and an entry in the Canadian Encyclopedia of Rock, Pop & Folk Music. Their most memorable gig? The 1971 "Man and His World" performance during the day and a premiere Montreal club opening for The Guess Who the same evening.  
Sands Of Time lived the rock and roll dream, weathered a few storms but ultimately stood the test of time by displaying their most endearing accomplishment of all – friendship. To this day they remain close, living blocks apart while still writing, recording and performing music – older and wiser as Bentwood Rocker.
---
---