Cultivating Creativity
Tweed & Company: The Importance of the Arts in a Rural Community
Cultivating Creativity
Kodie Trahan-Guay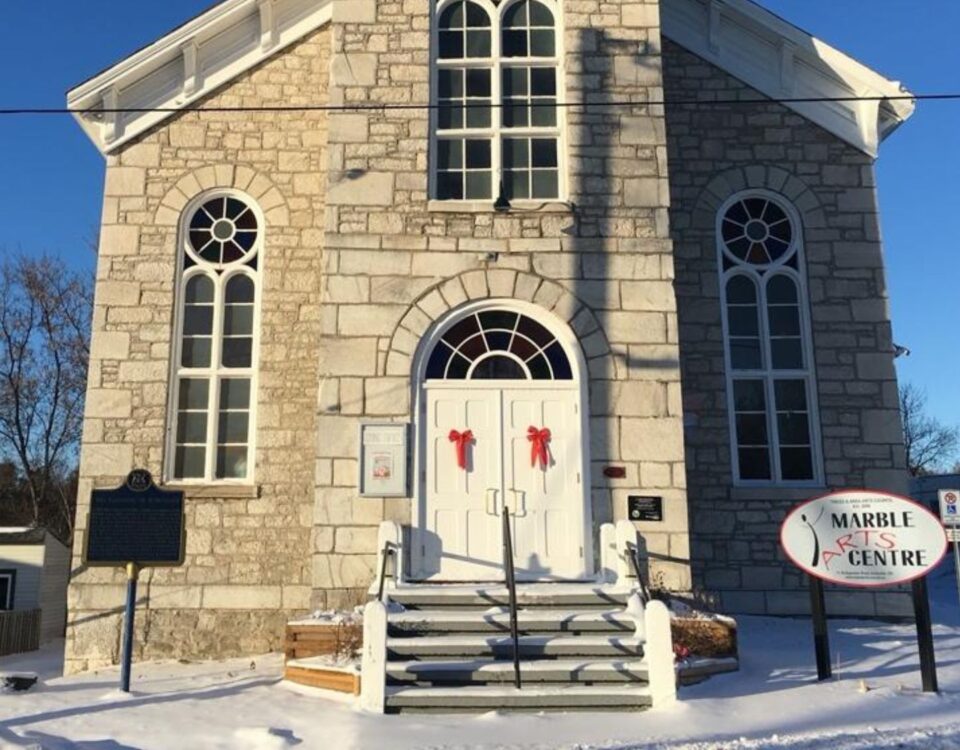 Tweed & Company has had an incredibly busy year bringing theatre to Tweed and Bancroft. In July, the Marble Arts Centre was struck by the storm that caused so much damage to the Quinte region. Despite this setback, they have still had an amazing summer; even if it meant moving shows from Tweed to Bancroft, nothing could keep them down.
Mamma Mia was performed at the Village Playhouse in Bancroft and sold out every show! That means 20 performances or almost 4000 tickets. Critically the show was a huge success and had audiences coming back multiple times to watch. 
Ride the Cyclone, a show with a cult following online, was very well received, and audiences loved the cast and choreography. Opening night sold out! She The People was also very well received and played to great early crowds.
Tweed & Company has a series of one-night-only shows. They consistently sell out and have had to add extra showtimes for several of these events. A desire for the arts from small town audiences is alive and well, and it is critical to maintain support for theatre companies fulfilling this need. 
"Arts and Culture is so important, especially in a rural community," says Tim Porter, Artistic Director for Tweed & Company. "We are so grateful that the community has gotten behind us in such a meaningful way and recognizes how much these productions, the tourism they bring in, and the effect they have on our community's health and wellbeing mean to our small towns. The future is truly bright!" 
Tweed & Company was working on renovating the Marble Arts Centre before the summer storm and has recently added push-button accessible doors and a new HVAC system, bringing an older building up to modern standards while retaining its original beauty and charm. The Village Playhouse in Bancroft has also had renovations, adding five new washrooms to their lobby and an additional dressing room for the cast and crew to relax and get ready. 
The drive to perform starts in many from a young age, but there aren't always opportunities in rural communities. Tweed & Company has launched youth-focused programs with their Young Company. Many programs are currently at capacity, but they are expanding their training and offerings next year. Make sure to keep an eye on their website to find out more information if you want to take part. 
After the July tornado that struck Actinolite and damaged the Marble Arts Centre, the community rallied around Tweed & Company. The Tweed & Area Arts Council turned a fish fry at their Arts in the Park event into a fundraiser to help support the recovery of the Marble Arts Centre. 
"We have partnered with countless local organizations this year to make it a success and are so grateful for the support in both communities," says Porter about why this year has been so meaningful to the company. "Our first ever family holiday pantomime is on sale now, and auditions are coming up soon for the youth chorus in that show."
The 2023 season will be announced and go on sale at the beginning of December, just in time for Christmas and URSA: A Folk Musical is on sale now.
web: tweedandcompany.com
---
---
---