Umbrella Magazine Archives
Published quarterly, each issue of Umbrella features stories featuring local artists, art events and cultural activities, highlighting the performing arts, visual arts, literary arts, and arts education in Quinte Region.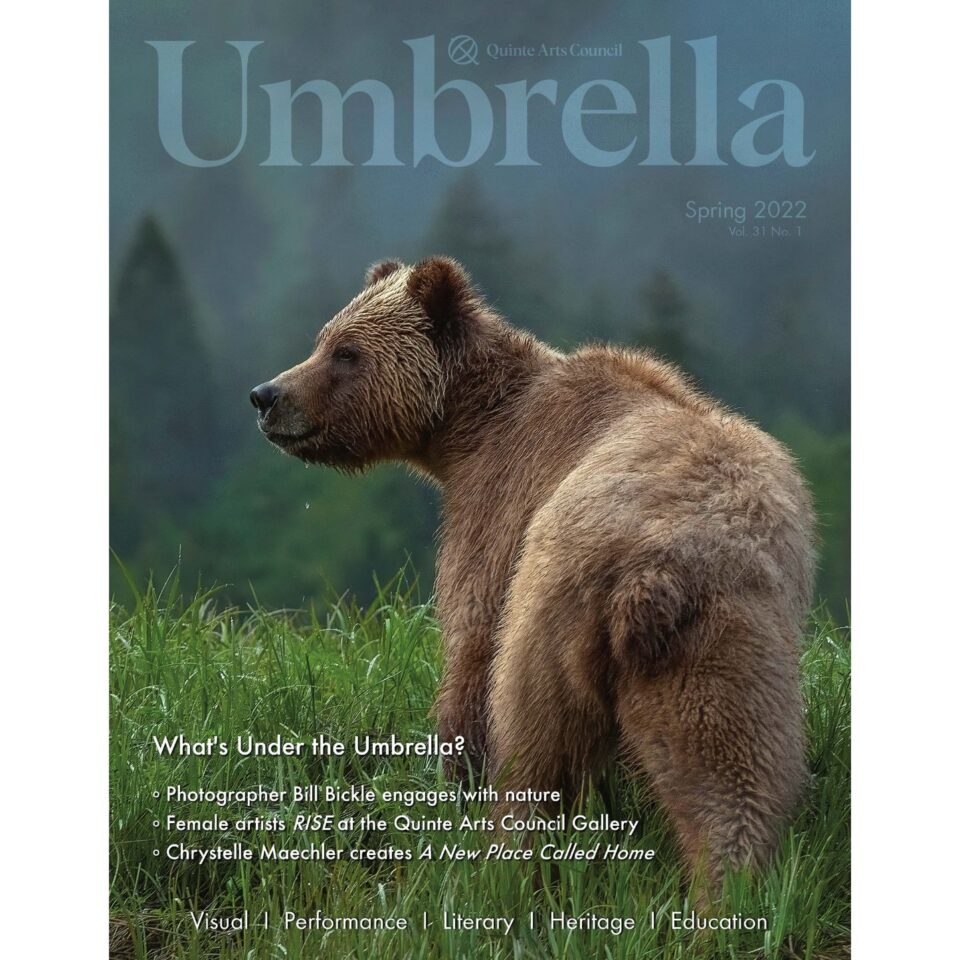 Spring 2022
What's inside?
Photographer Bill Bickle engages with nature
Female artists RISE at the Quinte Arts Council Gallery
Chrystelle Maechler creates A New Place to Call Home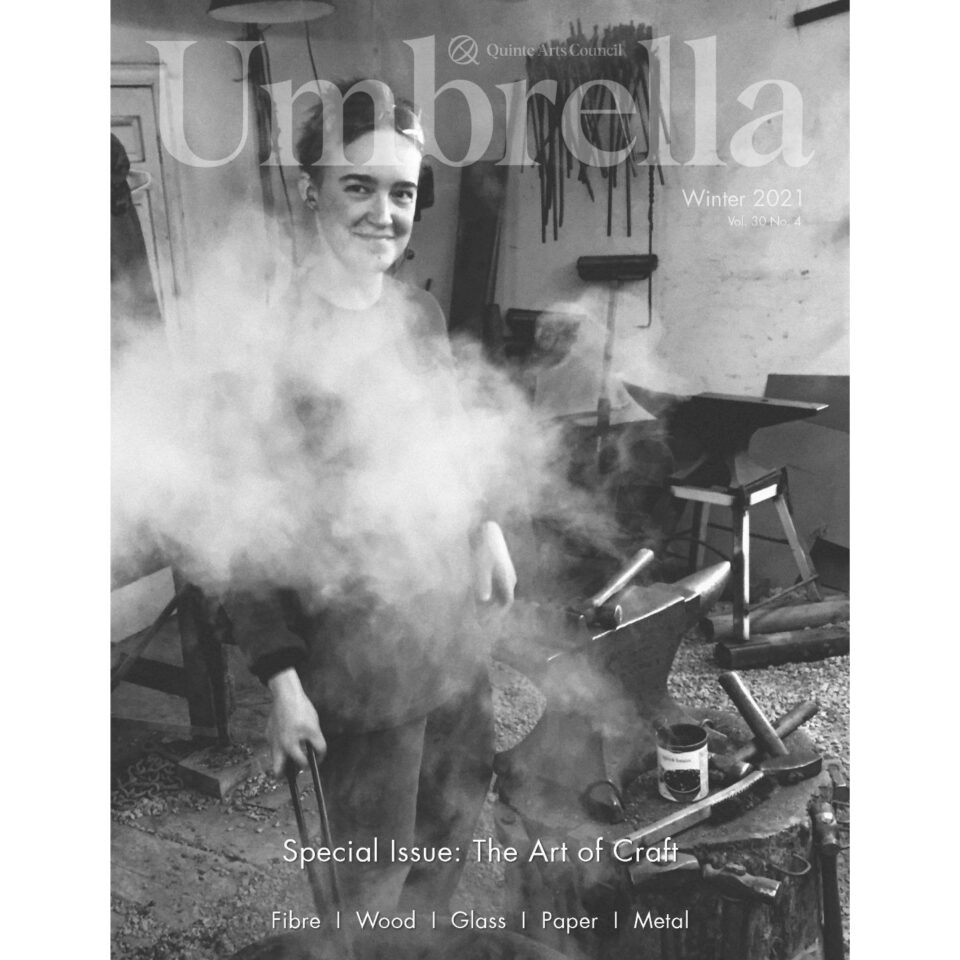 Winter 2021
What's inside?
The Art of Craft: Fibre, Wood, Glass, Ceramics, Paper, Metal and more.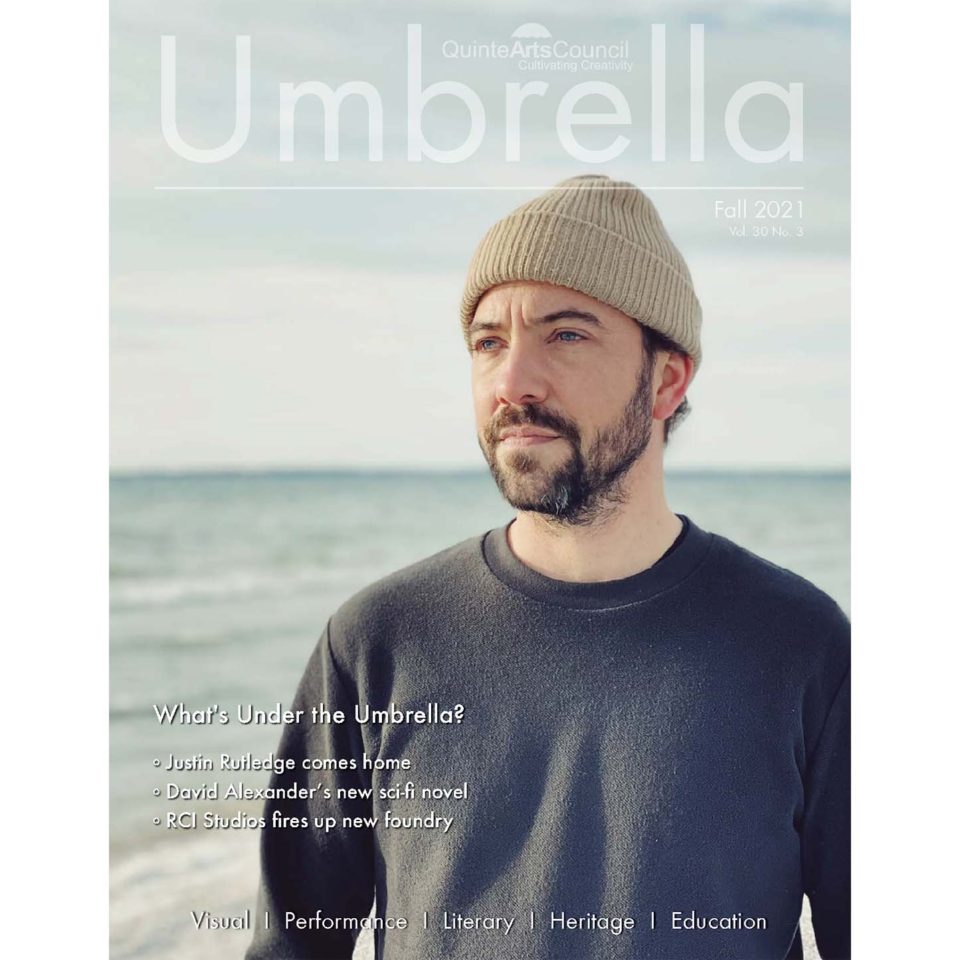 Fall 2021
What's inside?
Justin Rutledge comes home to the county
David Alexander's new sci-fi novel
RCI Studios fires up a new foundry for local artists… and more!
---