Umbrella Magazine Archives
Published quarterly, each issue of Umbrella is full of articles featuring local artists, art events and cultural activities, highlighting the performing arts, visual arts, literary arts, and arts education in Quinte Region.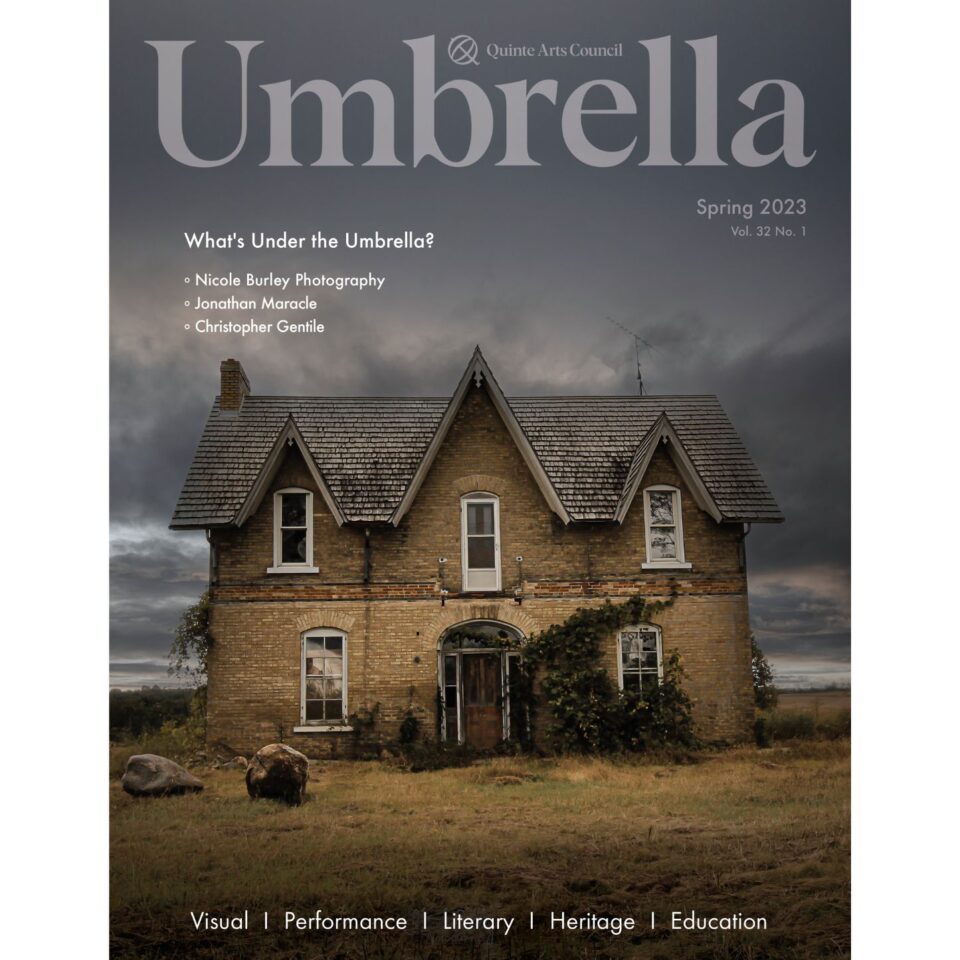 Spring 2023
What's inside?
Nicole Burley
Jonathan Maracle
Christopher Gentile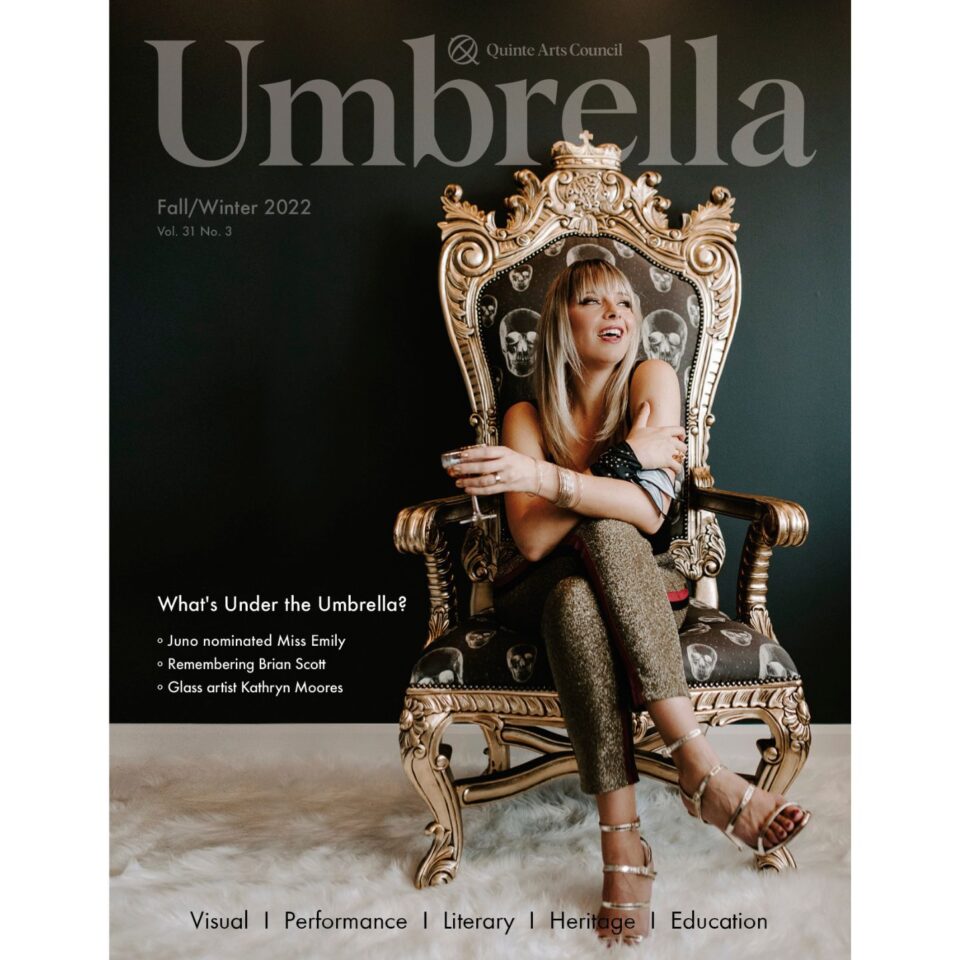 Fall/Winter 2022
What's inside?
Juno nominated Miss Emily
Remembering Brian Scott
Glass artist Kathryn Moores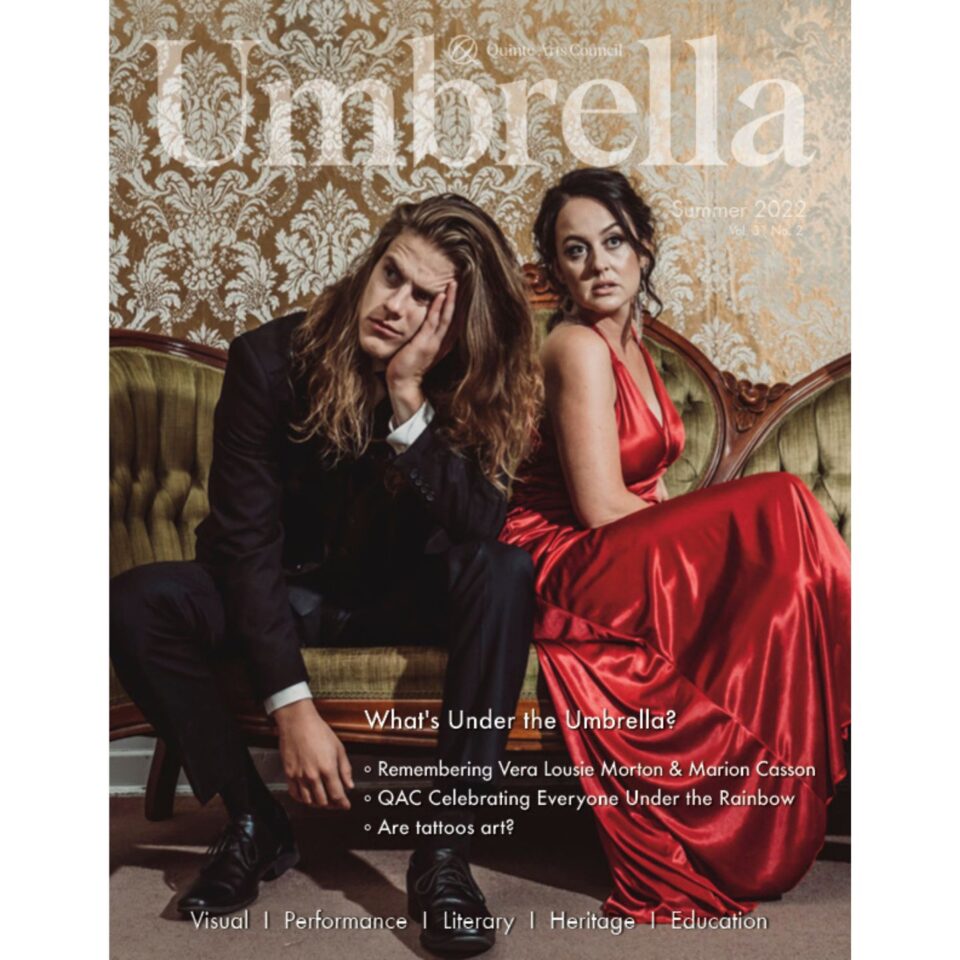 Summer 2022
What's inside?
Remembering Vera Louise Morton and Marion Casson
QAC Celebrating Everyone Under the Rainbow
Are tattoos considered art?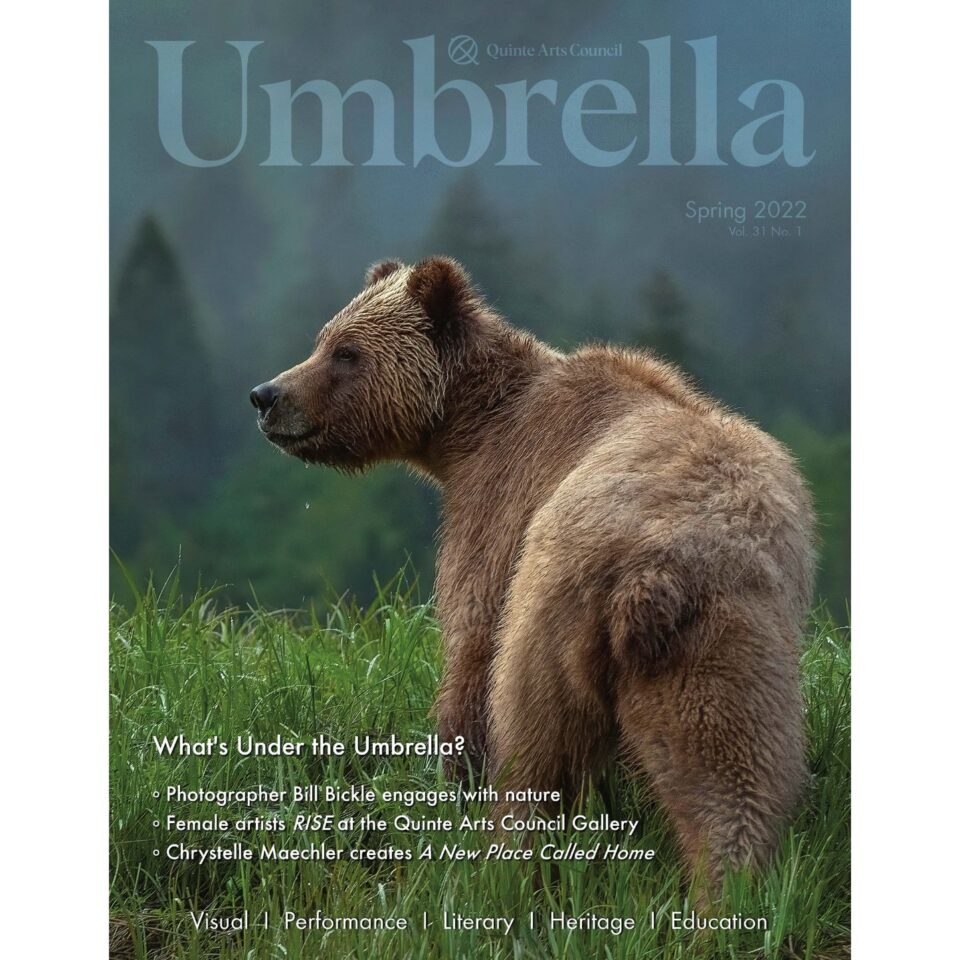 Spring 2022
What's inside?
Photographer Bill Bickle engages with nature
Female artists RISE at the Quinte Arts Council Gallery
Chrystelle Maechler creates A New Place to Call Home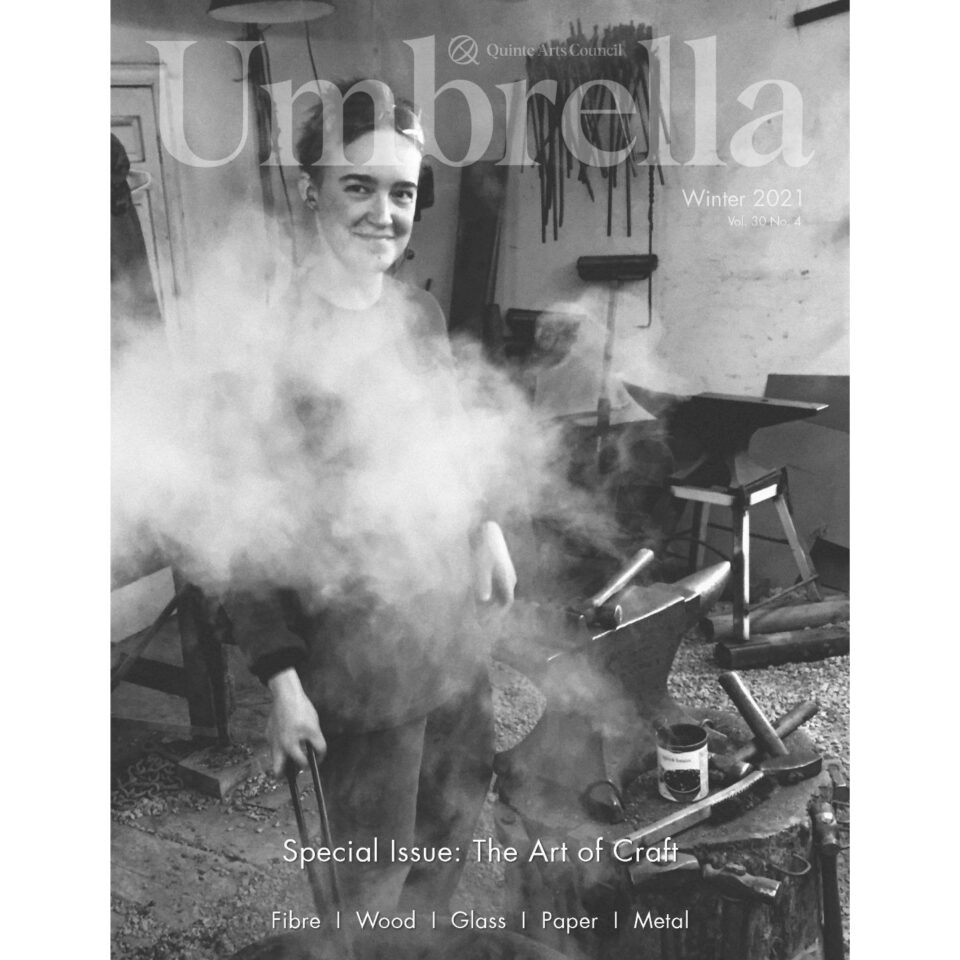 Winter 2021
What's inside?
The Art of Craft: Fibre, Wood, Glass, Ceramics, Paper, Metal and more.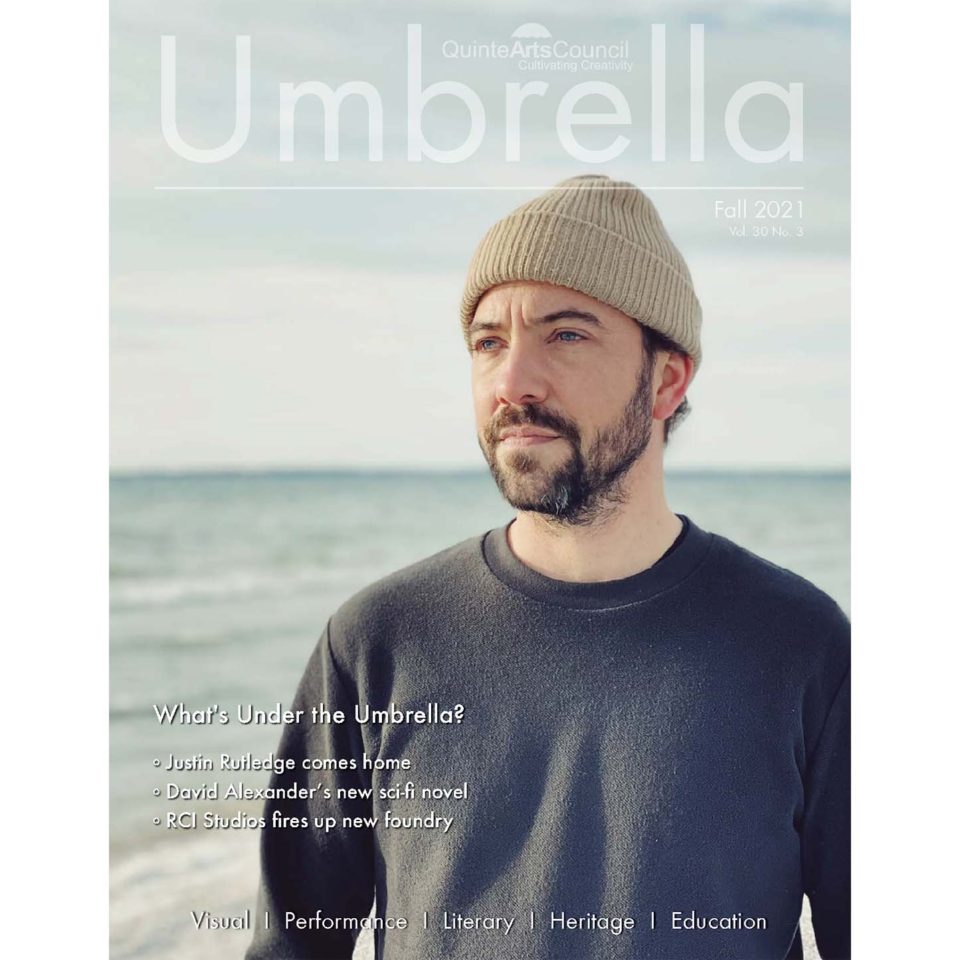 Fall 2021
What's inside?
Justin Rutledge comes home to the county
David Alexander's new sci-fi novel
RCI Studios fires up a new foundry for local artists… and more!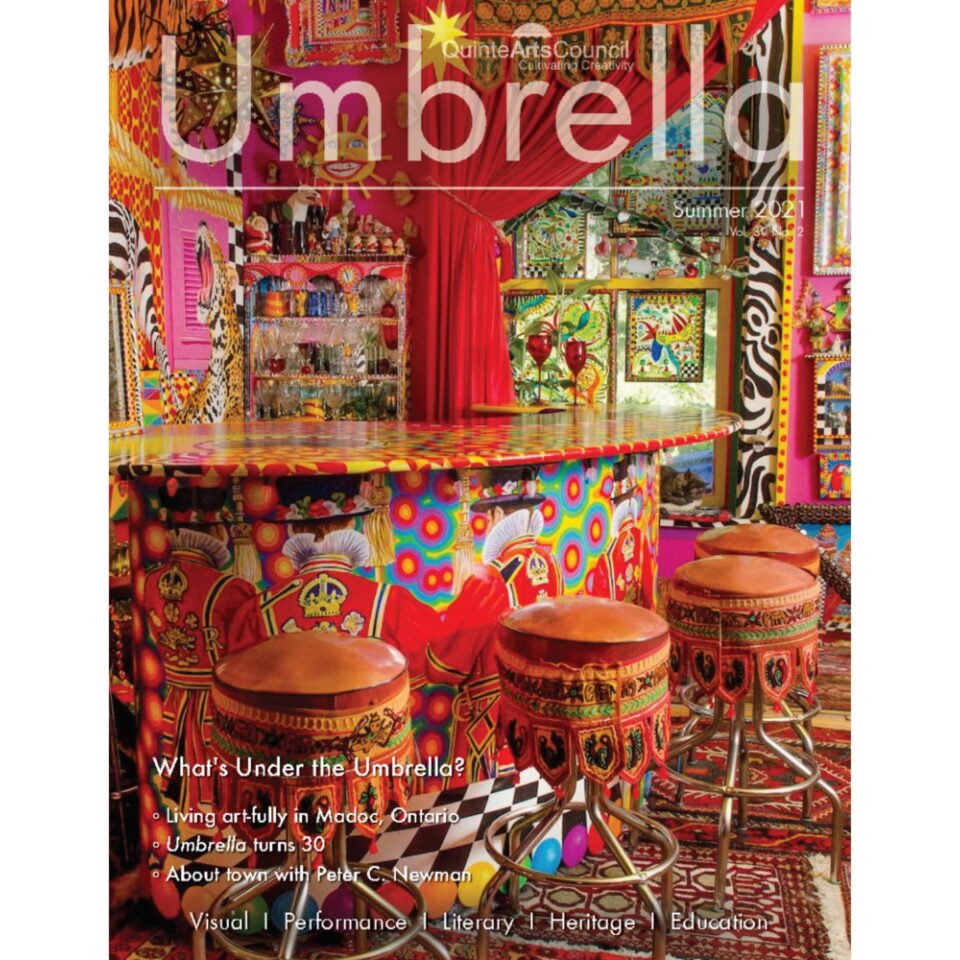 Summer 2021
What's inside?
Living art-fully in Madoc, Ontario
Umbrella turns 30!
About town with Peter C Newman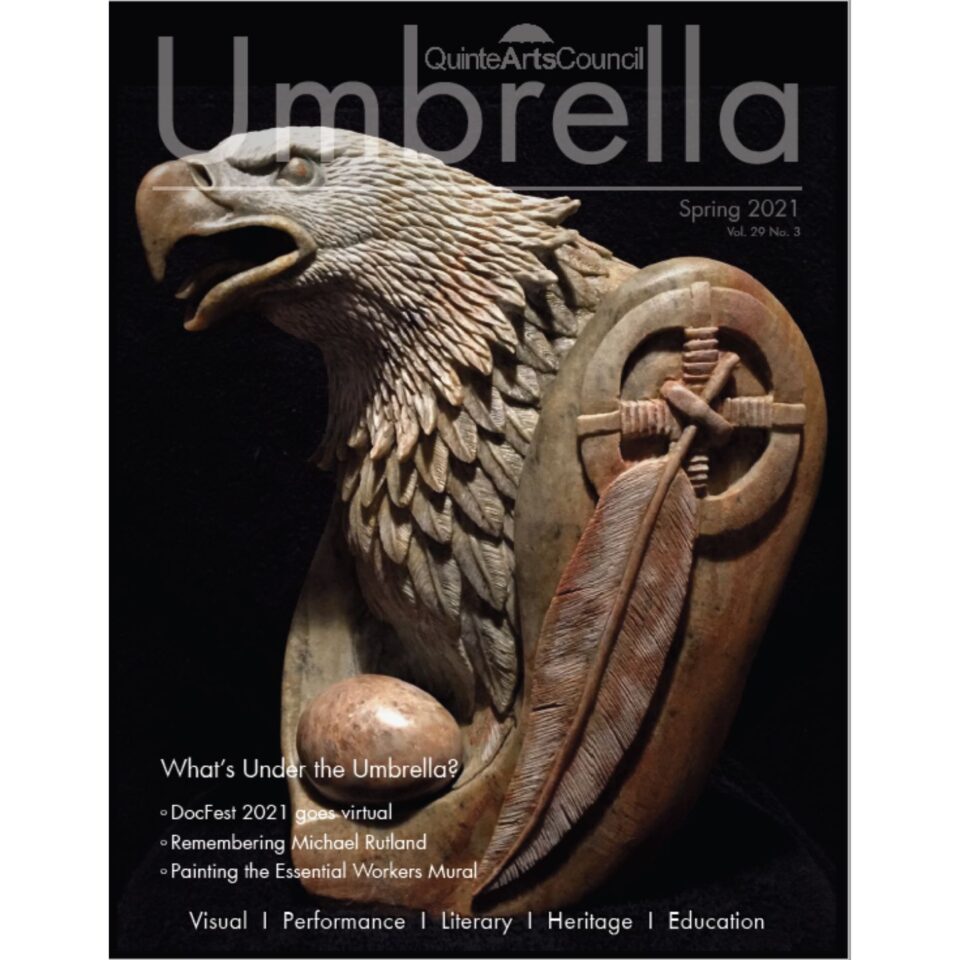 Spring 2021
What's inside?
David Maracle's Eagle Pod Gallery
Rachel Harbour cultivates creativity
Dr. Lee Mellor's dark art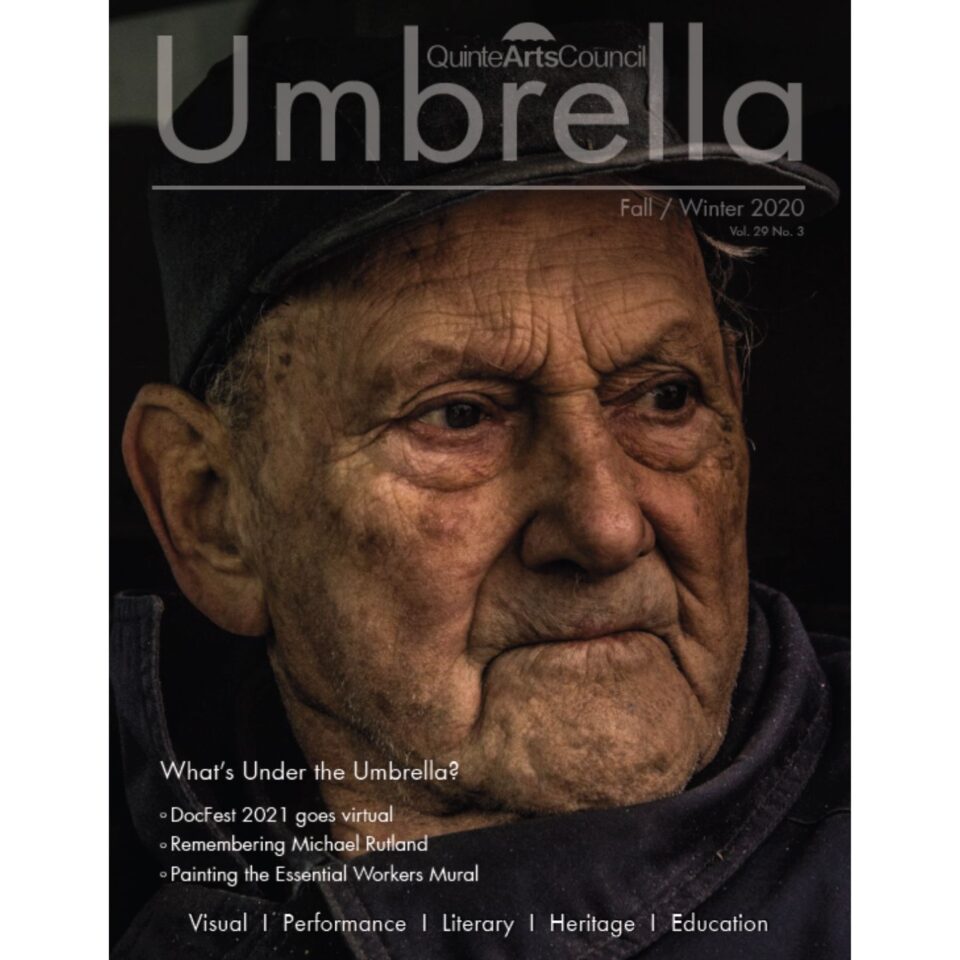 Fall/Winter 2020
What's inside?
Docfest 2021 goes virtual
Remembering Michael Rutland
Painting the essential workers mural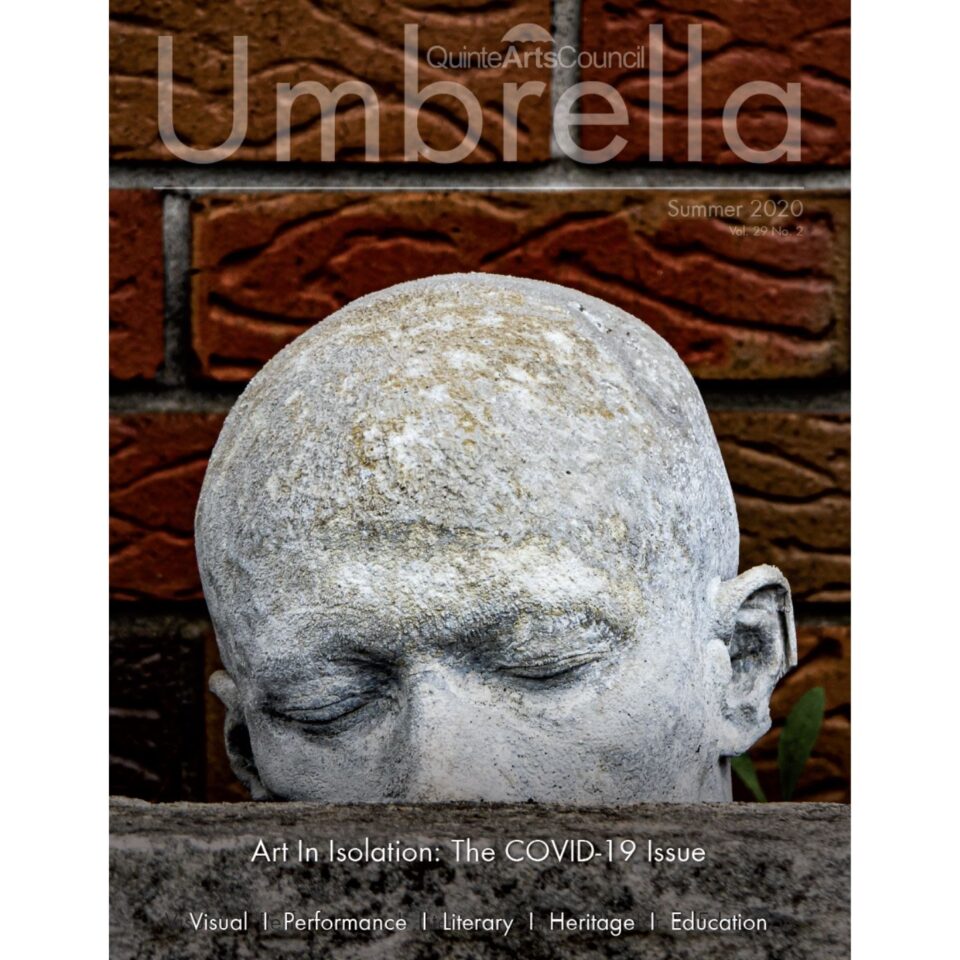 Summer 2020
What's inside?
Art in Isolation: the COVID 19 Issue
---