Summer 2022
Kyle Woolven
Hometown viral video creator on his journey into comedy
By Peter Paylor
Performing Arts, Belleville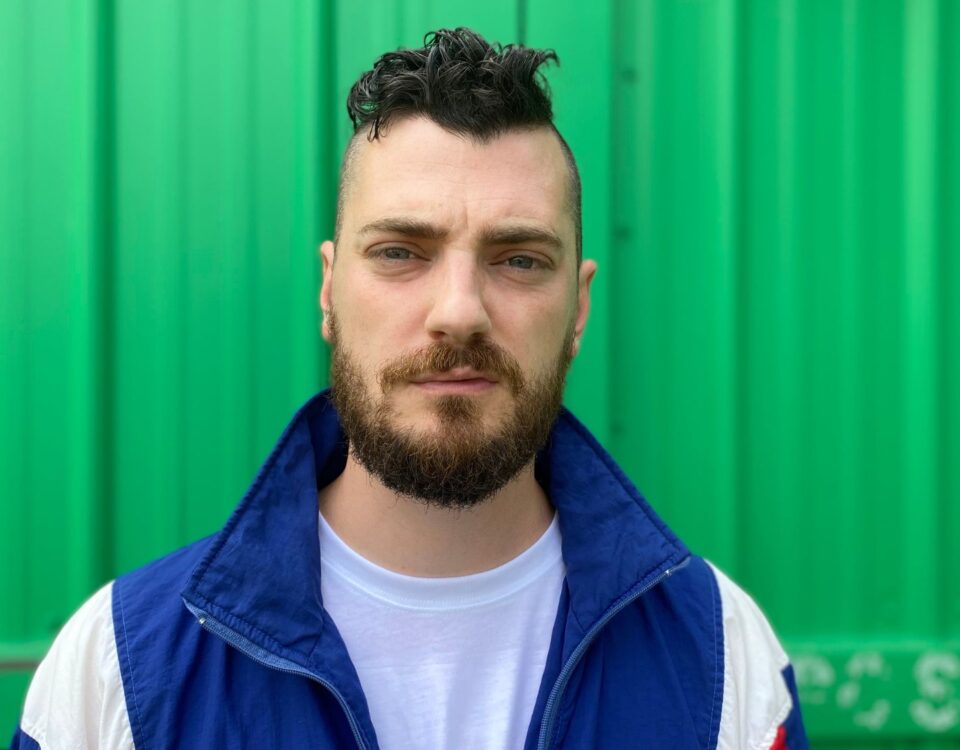 Kyle Woolven is a Belleville comedian who now does most of his comedy online. His video, "Buys Houses," recently won the Toronto Sketch Comedy Competition. His "Welcome to Belleville" video is approaching 150,000 views on YouTube.
"I grew up here," Woolven says. "I was born and raised in Belleville. People used to tell me you should be a stand-up comedian when you grow up and I took that somehow as an insult, which is weird, like I thought somehow that was just them saying 'you're just the funny guy.' I didn't think being a comedian was a viable career."
He later realized he loved writing and envisioned working for television. "I knew I had to do something, so I went to university – Carleton University – to study English. I still had no clue what I wanted to do. I knew I didn't want to work at some job doing the exact same thing every day. That scared me to death."
Woolven auditioned for the Comedy Program at Humber College. "My first time doing stand-up was for two people to get into the program. Performing in front of two people is not much fun. It's better with a crowd. That was my 'aha' moment. I realized that this is definitely what I want to do with my life. I enjoyed it so much. I felt so comfortable." Woolven was twenty-one at the time and living in Toronto. He started doing stand-up and writing and performing sketch comedy. He got an agent.
When life led Woolven back to Belleville, he pitched Loyalist College the idea of a comedy course, and they hired him. He took that course to Durham College where he now teaches students about Canadian comedy, the career path, and why it matters.
"I would actually teach in my course that the right way to get anywhere is to just do it yourself and create your own content and I wasn't even doing that, even though I was teaching it and so I realized I needed to start creating things. Once I started creating content, I realized I'm lucky to be in this position where I can make money doing something I love doing. I can pursue and devote time and I get to do things that are purely my vision, and I don't have anyone interfering or telling me what I can or can't do."
"It's very nice to be appreciated locally, to be considered an artist for the work that I'm doing," Woolven says. "Any time people tell me that they thought my video was funny or made them laugh… it never gets old hearing that."
Even though Woolven has been making people laugh all his life "it's still the number one compliment anyone can give me." He says, "I'm extremely grateful and thankful for the people in Belleville tuning in to my videos and letting me know that they're enjoying them, because it's been a life-changer for me. I feel very lucky to be here and be able to do what I do."
YouTube: Kyle Woolven | Instagram: @KWoolven | Twitter: @KyleWoolven1 
---
---
---