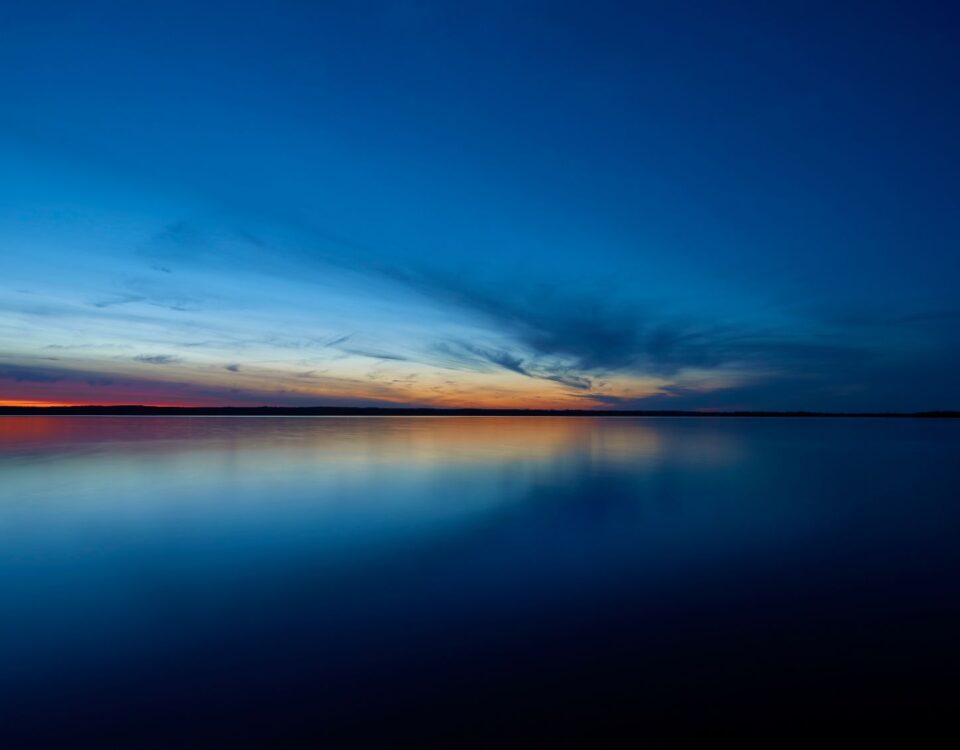 My recent passion for sunsets and sunrises has become another way for me to balance out my photography. Working in my studio I can control the lighting and how long the sun stay's out. Nature is not so accommodating, and requires you to wait for that perfect moment.
I rarely shoot before the sun has dropped unless the story is big in the sky. This gives me that wonderful reflected light that bounces down to coat the water and skims the cloud tops. My captures can take from a second to over 2 minutes of exposure time. I am not really all about perfect technical images, but more mood and story. A common thread and style to my work and from mentors over the years. 
My locations can vary but the Bay of Quinte at the lake house offers a beautiful spot to capture some amazing skies and a perfect end to the day. No sunset/sunrise will ever be the same – it's truly a one of a kind. So every night/morning you can be in the same spot and the story will be different. This, I think, is one of the most amazing things about shooting these images. 
Sponsored by the Bay of Quinte Regional Marketing Board
---
---
---