Summer 2022
Community music groups
Local music ensembles surviving the pandemic
By Scott Mills
Music, Quinte Region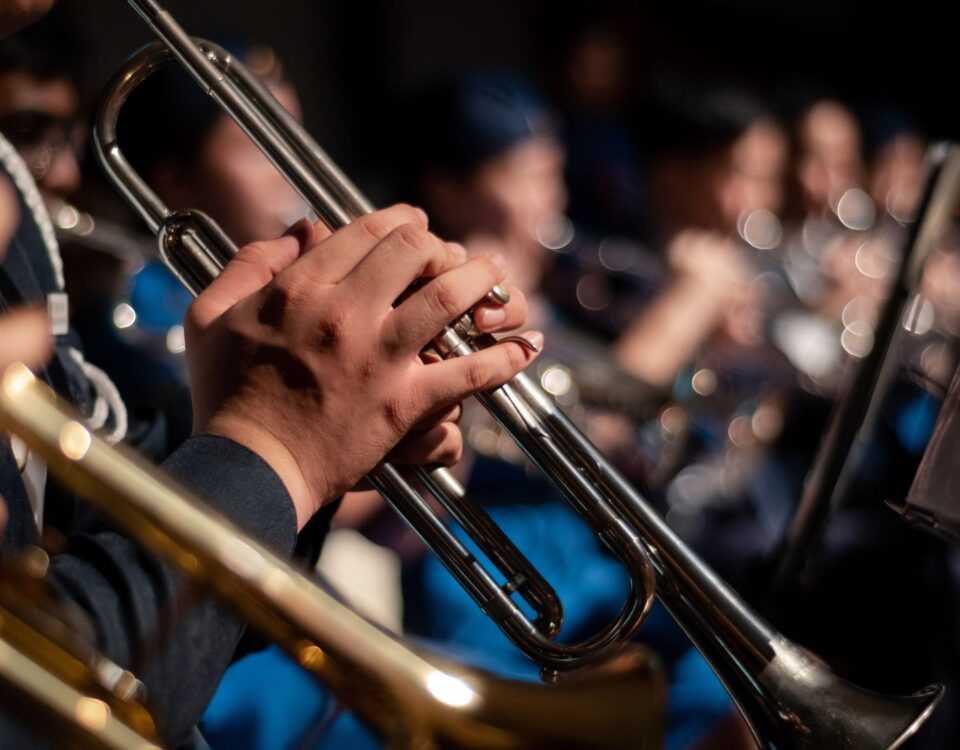 The Quinte region has a rich history of community-based music groups. These ensembles bring musicians of all ages and backgrounds together to share the joy of music-making for their communities. Bands like The Commodores' Orchestra have been entertaining Quinte residents for nearly a hundred years.
In early 2020 when the pandemic hit, seemingly overnight, all rehearsals and performances were cancelled, with no end in sight.
Terry Denyes, music director of the Brighton All-Star Band relates, "The Pandemic completely shut down our ability to rehearse and perform. Our normal rehearsal space is still unavailable, making us scramble to find suitable accommodations. We do have a full slate of engagements booked for this season and I believe we will weather this storm and carry on for years to come."
Music groups were shut down during the pandemic due to both health regulations and a lack of access to their traditional venues. That continues to be an issue for some groups such as The 8 Wing Concert Band, The Albert College Community Winds, and The Commodores' Orchestra. 
Other groups have found new options as restrictions have started to lift. The Belleville Concert Band moved into a shared space with the RCSCC Quinte Navy Cadet Band. The Trenton Citizen's Band found a new home at the Church of Jesus Christ of Latter-day Saints in Trenton, and the Brighton All Star Band is using the Brighton Legion and Trinity St Andrew's Church.
The Belleville Concert Band and the Trenton Citizen's Band worked together on a Christmas show, with the Trenton Band producing DVDs and song sheets of Christmas music that were sent to seniors' homes. Technology also helped keep the music alive. The Quinte Symphony and the Trenton Citizen's Band created music using online software for remote-collaborative performances, or to share recordings for individual rehearsal purposes.
Two years later, musicians are safely getting back together, back to weekly rehearsals, making a return to performing, are planning for new shows and hope to be fully back up to speed by September. 
President of Quinte Symphony, Debbie Shaw, says, "Based on the enthusiastic response from our musicians, I think we are stronger than ever. I had to laugh when I saw our musicians gathered and ready to play more than 30 minutes before the start time of rehearsal after 18 months of waiting!"
Andy Seguire, music director of Albert College Community Winds, says their ensemble offers a unique opportunity for students and adults to collaborate. "Will it look exactly the same? Likely not, as most things may take on a different feel as we move out of the pandemic," he says. "However, the spirit and mission of the band will stay the same; providing the space for students and community members to come together and play purely for the joy of doing so."
All groups are recruiting new members and encouraging interested musicians to join them and become part of this region's long music-making tradition. To quote the Quinte Symphony's motto, you are encouraged to come to the performances to hear "The music you love played by the people you know."
---
---
---