Summer 2022
Marion Casson
Nell Casson reflects on her mother Marion's career as an artist
By Lin Parkin
In Memoriam, Prince Edward County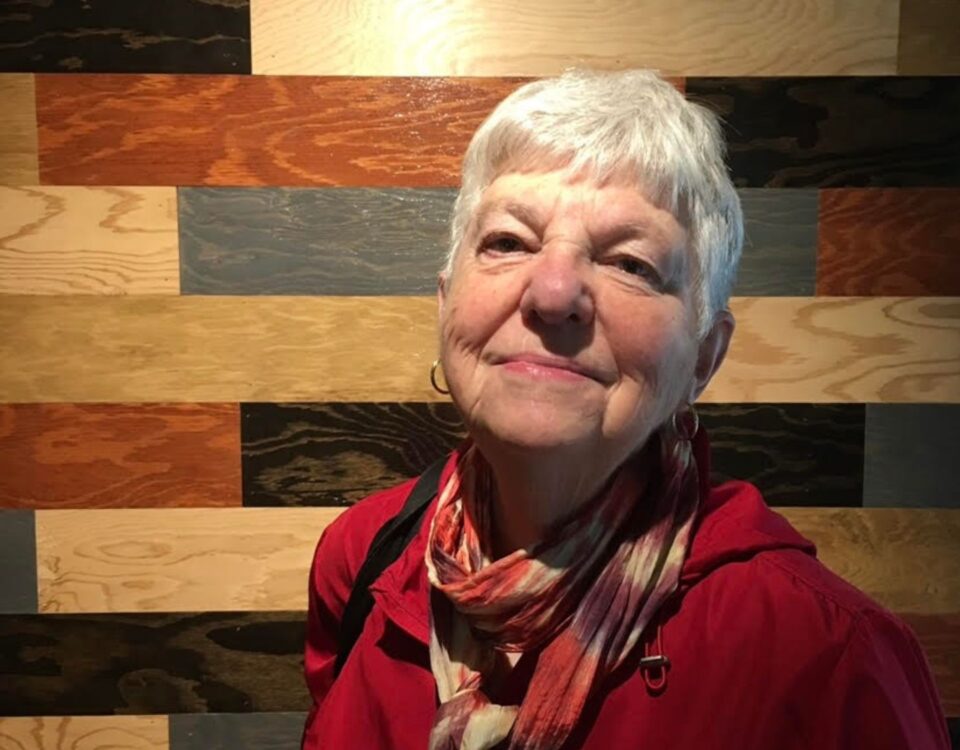 Born on a farm in Peterborough, Marion Casson was influenced by her parent's creative approach to farm life. "Her mother, Lily, made the most beautiful embellished pies, and her father, Alf, was a solid, hard-working farmer," says Marion's daughter Nell Casson. "Alf was an inspired thinker and bought retired circus horses to drive the plows in his fields."
After attending teacher's college, Marion moved to Kitchener, Waterloo, where she joined a potters guild. In 1971, she and her husband moved to Prince Edward County. "They bought an old farmhouse with twenty-five apple trees and a large garden plot on the shore of the Bay of Quinte," Nell explains. "Originally, they had dreams of setting up a pottery studio in the old General Store, but a smart real estate agent steered them across the road to a waterfront home." 
"She set up her pottery studio in Rednersville and threw pots until her wrists went numb," Nell says. So on the cautionary advice of her doctor, Marion decided to try a 'softer art.' She bought a loom and joined the Belleville Weavers and Spinner Guild: "She learned from some of the best: Joan Reeve, Katherine Roulet, Mary Hagerty and Esther Grav, to name a few. Her weaving took over the house filling every room with skeins of wool and silk and cotton and colour," recalls Nell.
A lifelong student of the arts, Marion often enrolled in new painting and colour classes and experimented with different techniques: "She got back into oil painting and worked en Plein air, travelling to Lake Simcoe and Algonquin Park with accomplished painters such as Claudette Boulanger, Barb Whalen and other friends from the Quinte area."
Marion was an avid traveller, and her adventures took her to San Miguel, Mexico, Portugal and coast-to-coast in Canada. She showed her work and took classes in weaving and felting in locations across America, Finland, Iceland and more.
"I feel so lucky to have grown up in a creative, feminist household filled with art. It seemed time flew by some days, and hours would pass in a swirl of colour and fibre. My choice to pursue a degree in Fine Arts was encouraged and supported, and my mom was a collaborator and critic of my work," Nell says.
Marion and Nell often exhibited work together, most recently submitting a 16ft long felted piece to the ICE BOX Festival in 2020. Their artwork has been praised by audiences large and small: "She was more than just a mother; she was a contributing artistic partner. I wouldn't be the person I am today without her influence (and genetic code)."
Marion was a member of the Ontario Craft Council, Quinte Arts Council, Prince Edward County Arts Council, Rednersville Road Studio Tour, PEC Studio Tour, Belleville Arts Association, Gallery 121 and several independent fibre and arts groups. Nell says, "These groups created a network of workshops, sales, critical and social support and a healthy environment to grow an art practice and career."
---
---
---