Fall/Winter 2022
Quinte Youth Theatre
Building confidence and character in kids with performance art
By Lin Parkin
Belleville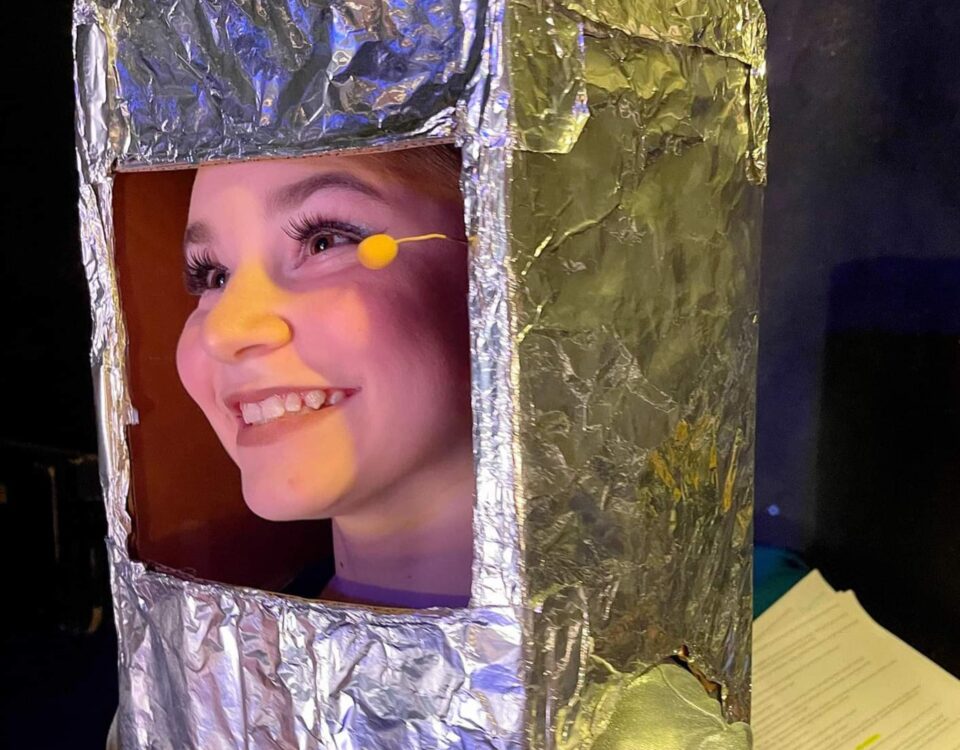 Located north of the city, just off Highway 62, is a dance studio where big dreams are born. That dream for Crystal Clark and Annastacia Smith, co-owners of Ontario Dance Academy, is to make performance art accessible to everyone.
"Our goal is to take our current commitment to high-quality training and apply it to a community-based, free youth theatre program," says Clark. "We are providing opportunities for young performers in the region to have a high-quality experience, with the same quality and standards that they would receive in a large metropolitan area." With that intention, Clark and Smith created Quinte Youth Theatre, a free-for-participants performing arts youth group.
Performers of all experience levels participate in a full musical theatre production with singing, dancing, and acting roles. Acknowledging some youth want to be involved but not be on stage, there are also roles in stagecraft, including set design and building, visual arts, lighting, programming and stage management.
Each of these disciplines engages the brain, body, and emotions, increasing self-awareness and building life-long skills. "The arts attract children looking for a voice and a sense of belonging, and in a city such as Belleville, often many youth are not able to gain these valuable experiences as cost is always a huge factor," explains Clark. "We are hoping to create a sustainable, cost-free option for young people to gain this important piece of shaping their future lives."
Born as a passion project, Clark and Smith volunteer their time and rehearsal space to the program. In 2022, Quinte Youth Theatre's inaugural production was Nickelodeon's "SpongeBob -The Musical," which included thirty local youth performers and artists and over four hundred hours of volunteer time.
Rebekah King, whose daughter performed in the musical, says it was an extraordinary experience for them. "My daughter is a talented girl but lost her spark during Covid. Playing the role of Sandy in "SpongeBob -The Musical" reignited her love of all things theatre and singing," says King. "She is now part of several productions and is interested in a career in both vocal performance and musical theatre. The theatre experience has been truly magical for her. It has taught her so much; being able to work collaboratively with peers and other theatre professionals was an experience that she will never forget." 
On what's next for Quinte Youth Theatre, Clark says, "We are currently working towards raising enough funds to support our next production. In the interim, we're offering a series of free monthly workshops that are open to the community."
Instagram @ontariodanceacademy
---
---
---