Fall/Winter 2022
Jocelyn LoSole
When the universe brings you a theatre
By Peter Paylor
Belleville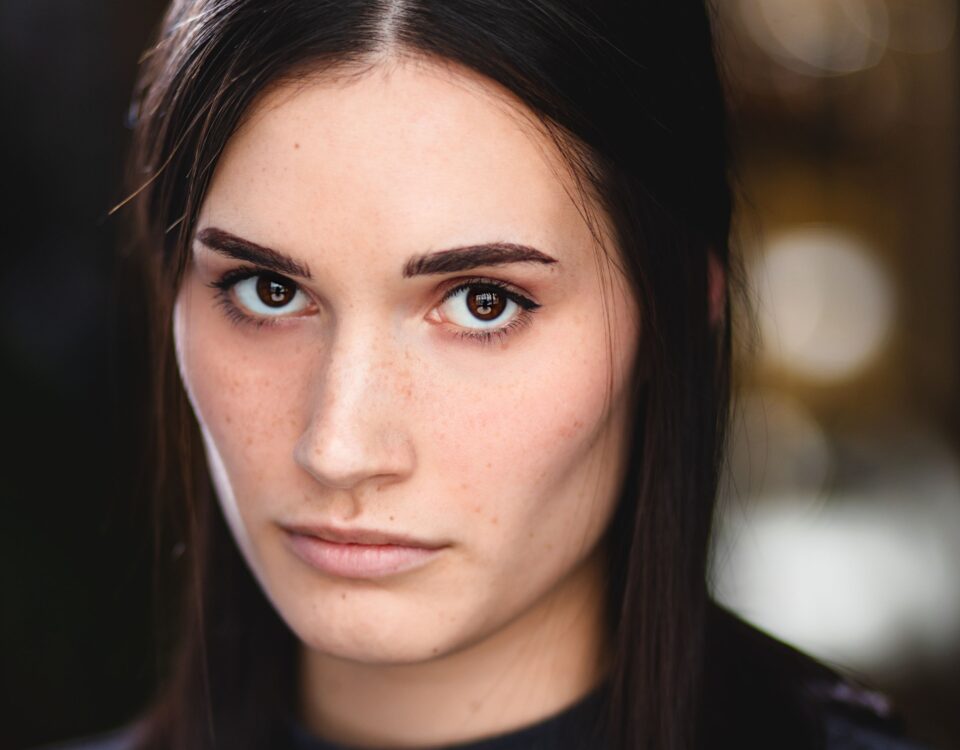 Jocelyn LoSole was twelve-years-old and living in Orillia when she decided to take some workshops at the Second City Performing Arts Centre in Toronto. Soon, she was cast in a local youth production of Jesus Christ Superstar.
"It was such an amazing experience for me as a 13-year-old because, at the time, I didn't realize that I had such a passion for performing. I remember one specific point during rehearsal, we were doing "Hosanna," looking at the cast of forty-five people; we were in a church, the sunlight was coming in through the stained-glass windows, and it was so surreal for me, and something clicked…from then on, I was just completely in love with performing and acting…I don't think about anything else in the day other than acting. It's just my identity at this point."
After five years of community theatre in Simcoe County, LoSole decided it was time for professional training. She attended Randolph College for the Performing Arts in Toronto from 2015 to 2017, studying musical theatre, and then went overseas to Glasgow, where she graduated with a Master's Degree in Musical Theatre Performance from the Royal Conservatoire of Scotland in October 2019. In January 2020, she decided to return to Scotland for a couple of years to build her resume. She was getting a career going until March came – and COVID.
LoSole flew back to Canada in October 2021. Her parents moved from Orillia while she was gone, so she landed in Belleville with the idea of starting up her own company, Sole Theatre. "I decided to just let the universe bring me a theatre," she says. The next day, she saw a Facebook post from Theatre in The Wings. That was in April. She started doing acting classes there in May, first with adults, then teens, then another round with adults.
LoSole has thoroughly enjoyed her first experience of teaching the craft. "It's been one of the most enlightening experiences I've ever had in my life," she says. "I keep picturing my journey here like a plant. It's been growing so rapidly, but it's so cool to see the growth."
Next up for LoSole is her first foray into directing. She is busy rehearsing Tim Kelly's stage adaptation of Frankenstein, which Sole Theatre will be producing at Theatre in The Wings in November with an all-female cast.
After Frankenstein, LoSole wants to spend more time behind the scenes before she embarks on a professional career in acting. "I would rather just stand on my own two feet and know that I have built a life for myself that I am proud of and that I am in control of, and nobody is able to tell me what to do, what to think, what to believe."
"I've built these resources for myself, so when I move into an industry where a lot of people will probably try to tell me what to do, I'll be able to stand on my own two feet, especially as a woman, and say I will make my own choices because I made my own choices when I was twenty-five."
www.jocelynlosole.com | www.soletheatre.com
Sponsored by
(Bay of Quinte Marketing Board logo)
---
---
---