Fall/Winter 2022
Choral Groups
Community choral groups return to live performance
By Scott Mills
Quinte Region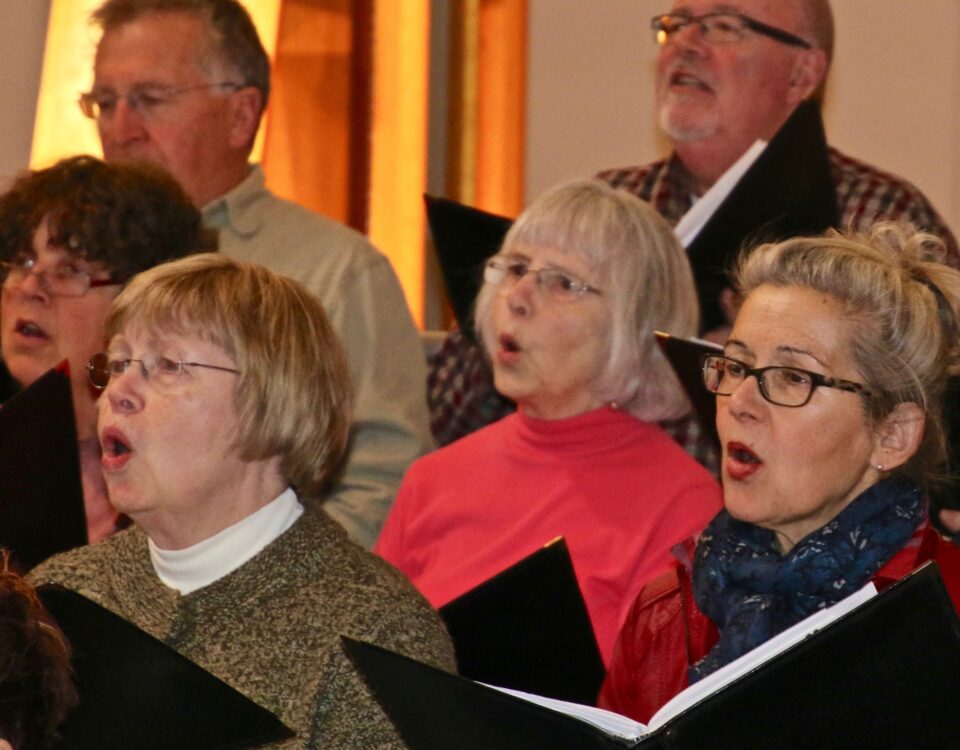 "I love to hear a choir. I love the humanity… to see the faces of real people devoting themselves to a piece of music. I like the teamwork. It makes me feel optimistic about the human race when I see them cooperating like that."- Sir Paul McCartney.
Suppose Sir Paul McCartney is correct that we can be optimistic about humanity when listening to a choir. In that case, the Quinte region is a place that everyone should be looking to, as we have a rich tradition of choral music here, including choir groups active for more than half a century and Belleville's own Griffin Opera House that opened in 1884. Our music has survived, and will continue to bloom, after the COVID-19 pandemic.
Deemed a super spreader due to the production of respiratory droplets and aerosols, a number of reports linked COVID-19 outbreaks to singing, devastating choirs around the globe. Considered the hardest hit sector, choirs were ordered to seize all live group operations. Strict protocols and procedures were enforced by public health authorities – choir practices ground to a halt.
Choirs were quiet. Performances were cancelled, including Command Performance Choirs' long-awaited performing trip to Europe. Despite this, choir director Moira Nikander-Forrester said, "When this all happened, what became clear to me was how essential getting to sing together was."
Umbrella organizations such as Choirs Ontario and Choral Canada began to gather resources to support community organizations. Although some groups decided to take a hiatus for a few seasons; our local choirs did find ways to continue practicing as they waited to return to live music making.
Technology was the saving grace. Groups like the Shout Sister Choir, Happy Harmony Choir, and A Cappella Quinte used Zoom rehearsals and pre-recorded tracks to keep the choirs connected and moving forward. Command Performance Choir even started outdoor rehearsals when regulations permitted.
Weathering the Covid storm, choirs are planning and preparing for new performances. Groups are growing into the next phase with new, experienced music directors. Heather Christiansen has taken over the reins of the Belleville Choral Society (BCS), and Patrick Headley is the new director with A Cappella Quinte.
Nyssa Fry, the main administrator for Shout Sister Choir, said, "We are energized to rebuild with a stronger foundation and be able to reach more people than ever before." Laura Hare, President of the BCS, stated, "It's been inspiring to see the reaction of the members of the community to the potential of restarting the BCS."
New members are always welcome and the choirs are keen to bring their love of live music to even bigger audiences. Visit their social media pages or websites for information on how to join or when to see them perform.
Like Sir Paul McCartney, perhaps you will experience what it is like "to see the faces of real people devoting themselves to a piece of music."
This article is dedicated to the memory of Stephen Forrester (14-Aug-1945 – 22-Jul-2022).
---
---
---