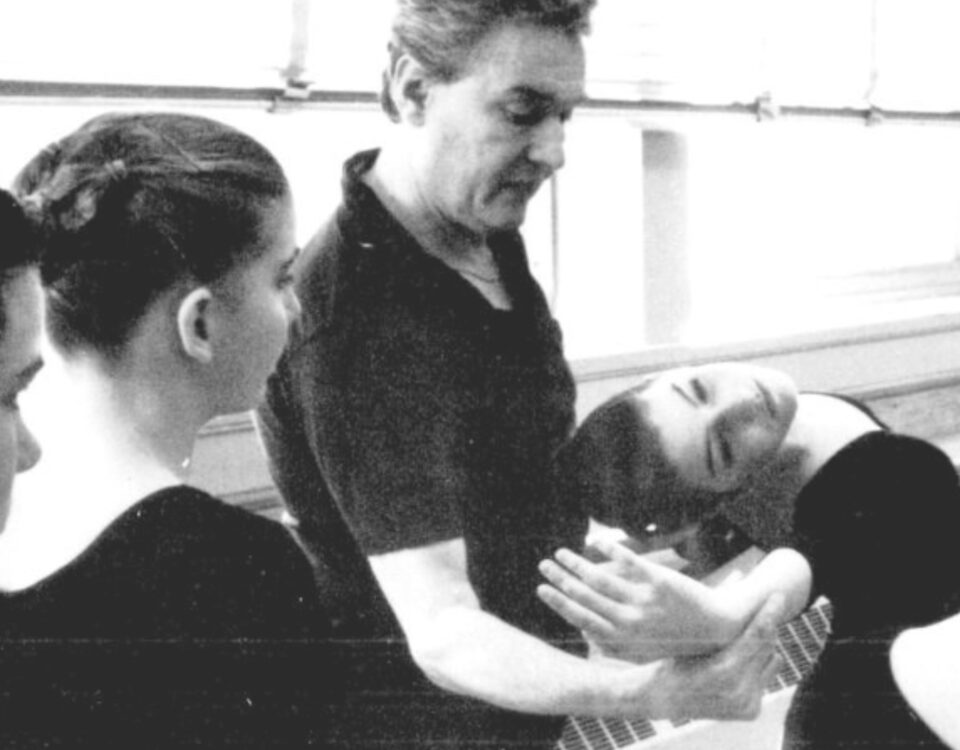 Born in Ceylon (Sri Lanka), Brian Scott received his dance training in Newcastle, England, and a scholarship to study at the International Ballet School in London.
He danced with Ballet Russe, the Opera Ballet at Covent Garden, the English National Ballet, and the National Ballet of Canada. Early in his career, Scott appeared in many British golden era films, including Invitation to Dance, starring Tamara Toumanova and Gene Kelly, Let's Be Happy, starring Vera-Ellen and Tony Martin, Wedding of Lilli Marlene, starring Lisa Daniely and Hugh McDermott, Never Let Me Go starring Clark Gable and Gene Tierney, and A Christmas Carol starring Alastair Sim.
After a knee injury, his career pivoted from dancing to teaching. In 1972, he came to Belleville at the request of the Belleville Branch of the National Ballet Guild. The branch consisted of volunteers and parents who wanted to establish local, high-calibre dance instruction for their children. Scott taught the Cecchetti method, and before long, the school was welcoming international dance students to study with him and his group of teachers.
As the school's founding Artistic Director, his contributions to its success were vast. In 1992, the Quinte Dance Centre became the Quinte Ballet School. By 1980, the school established itself as one of Canada's only independent professional ballet schools. In 2002, in recognition of its contributions to the arts on a national level, the school was renamed the Quinte Ballet School of Canada. 
Scott received the Confederation Medal for dedicated service to the community and country and the Queen Elizabeth II Diamond Jubilee Medal. He retired in 2000 as the Founder and Artistic Director of the Quinte Ballet School of Canada and Fellow of the Imperial Society of Teachers in Dancing. Scott passed away on Tuesday, July 12, 2022, in his 93rd year.
"Brian was a mentor, a father figure and probably one of the biggest personal, cultural, educational influencers in my life. He was tough, demanding, sometimes a bit harsh, but always full of love and playfulness too," said Eli Klasner, a former student of Scott's, in a comment on Facebook. "His approach helped make me who I am today, and will live out all of my days remembering him with only love and admiration." 
The Quinte Ballet School of Canada remembers Mr. Scott fondly; "The Quinte Ballet School [of Canada] owes an enormous debt of gratitude to Brian Scott and to the Quinte Ballet Guild. We wouldn't have reached our 50th Anniversary without them."
quinteballetschool.com
---
---
---