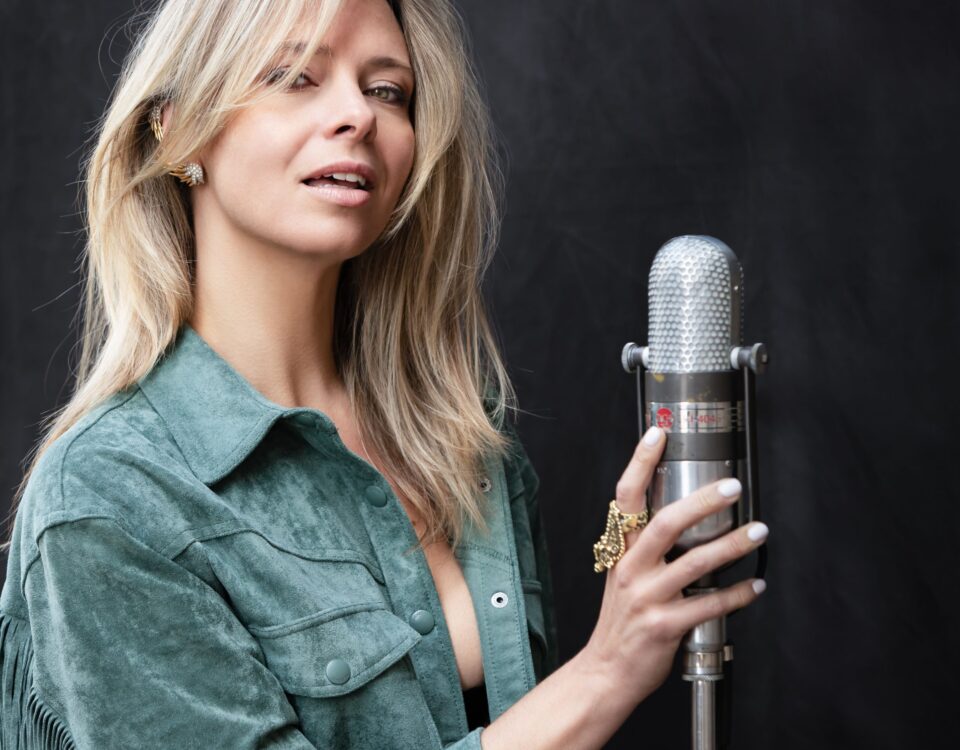 The music industry has a longstanding reputation of being an old boy's club and a rather shady one at that. So how does a gifted young woman breakthrough? With tons of talent, an iron will, dogged determination, lots of luck and a big old-fashioned heap of help from family and friends. Miss Emily has waded through the mud, muck and mire of a male-dominated industry – not just surviving but thriving.
Miss Emily (born Emily Fennell) was raised in Prince Edward County by a gospel-singing father and piano-playing mama. Music was a staple, and Miss Emily fondly remembers listening to old soul and gospel records, but her father's voice remains her favourite.
Her first public performance came at four-years-old and piano lessons followed with a local teacher, Heather Ross, who proved to be another monumental influence. At seven years old, a family friend, Susan Pasternak, inspired her to become a professional musician.
Today, Miss Emily parks her boots in Kingston but maintains roots in Prince Edward County and Belleville. She gratefully remarks, "I feel like I'm a product of a supportive collective community, and it's a great feeling."
As seventeen-year-old gigging in bars, Miss Emily experienced many obstacles, barriers and hardships and describes her experiences as funny, sad, cringe-worthy and sometimes scary but she's relied on her hard work, abilities and sense of humour to endure and flourish. Regarding business and production, Emily minds the shop but also has the humility to surround herself with a strong support circle. Miss Emily says, "My followers and supporters are part of my village, and my career only works with them in my corner."
Success bears responsibility, and Emily knows that young songwriters now look up to her – most of them young women. She offers these words of wisdom, "Put in a lot of hours honing your craft and educating yourself, assume you have to work harder than everyone else, create a village and treat them like gold, be ready to be treated unfairly and, even in 2022, you'll still have to work harder than men."
Her songwriting reflects her experiences, feelings and the stories that move her. Those songs have led to opening for The Tragically Hip, Sam Roberts and The Trews at Big Music Fest in front of twenty-eight thousand people and performing at the Harvest Jazz and Blues Festival in Fredericton.
Miss Emily has received four Maple Blues Awards; Female Vocalist of the Year (2020 and 2022), New Artist of the Year (2020), and a Sapphire Blues Video Award in 2020 for "Hold Back the River." In 2022, Miss Emily's album "LIVE at the Isabel" received a Juno nomination for Blues Album of the Year. 
Her fourth album Defined By Love was released in September 2022. With eighteen years under her belt, Miss Emily feels her career is just starting to roll with plans to tour across Canada, the USA, and overseas. When asked about her greatest achievements, Miss Emily says, "I am very proud of the albums I've made. I've collaborated with exceptionally talented and decorated artists. It is an honour to make music with people who I have so much to learn from." 
Change comes slowly, but Miss Emily and her village are leading the charge.
Photo Credit: Suzy Lamont
---
---
---